This article is more than 1 year old
Internet Society says opportunity to sell .org to private equity biz for $1.14bn came out of the blue. Wow, really?
Anger rises over ten-figure sale of registry
Updated The price tag for one of the internet's largest and most important domain-name registries has finally been revealed: $1.135bn.
That is how much unknown private equity company Ethos Capital, funded by the investment vehicles of US billionaires, has offered the Internet Society (ISOC) to take over the .org registry; a move that has caused weeks of controversy that show no sign of slowing.
The figure was finally revealed by CEO of ISOC Andrew Sullivan at a webinar late last week. "I have only just now received permission to disclose a new piece of information, that we have not been able to disclose before," he told online attendees.
"And that is the amount of money that the Internet Society is receiving under this. I am sorry I wasn't able to send it around, but this is new information that we will post later today. The total purchase price in this case is $1.135bn."
The level of secrecy over the deal has been one of the most significant concerns over the proposed sale, which will shift more than 10 million .org domains to a for-profit company after having spent the past 16 years run by the non-profit organization Public Internet Registry (PIR), that was itself set up, and is wholly owned, by the non-profit Internet Society (ISOC). Specifically, the deal involves Ethos taking over PIR, thus taking over the top-level domain it oversees.
ISOC is supposed to act in the interests of the internet community, and that community has been vocal about the fact that the sell-off, which is expected to complete within the next few months, was announced with no consultation. The explanation for that lack of notice and consultation – and the core argument for the sale itself – has been built around a huge lump sum that ISOC will receive for handing over its rights to the registry; something that Sullivan has said will be put into an endowment and used to fund the organization's activities in perpetuity.
But that explanation left many skeptical: if the primary reason for the sale was financial, why wouldn't ISOC say how much it was?
Contradictions
Even now, the only financial information that has been made available is the $1.135 billion figure, despite ISOC's CEO and chair assuring the society's members that a full financial review of Ethos's offer was carried out. That review will be made available in due course, Sullivan said.
Sullivan told the webinar that he didn't carry out a consultation because he felt making the proposal public risked killing it off. But minutes later, he then made the argument that even though more than 10,000 people and organizations had signed a hastily organized petition asking ISOC to pause the sale, it wasn't very many.
"It's worth noting that there are 10 million registrations in dot org," he told the webinar, organized for ISOC members, "and there's a few billion people online. So 10,000, in that sense, doesn't seem like a very large number."
So despite the fact that no one outside the ISOC and PIR boards were informed of the deal – not even staff knew – the fact that hundreds of thousands of .org registrants haven't complained has become evidence of their support.
There are numerous other holes in the arguments put forward by ISOC, PIR, and Ethos Capital.
There are also growing signs that ISOC has been positioning the registry for sale over the past 18 months. Despite Sullivan repeatedly implying that the offer from Ethos Capital came out of the blue and that "we were not looking for this," he has also acknowledged that ISOC has received several offers to buy the registry. Were those offers also unexpected? Or were they solicited?
Since 2003, the Public Interest Registry (PIR) has been running the .org registry. It is a member organization whose only member is ISOC. So while PIR has its own staff and board, it is wholly answerable to ISOC.
PIR hands over more than 95 per cent of its net income (revenue minus expenses) each year to ISOC in the form of a grant and invests the rest in publicly traded securities. That grant sum was surprisingly consistent in 2014, 2015 and 2016 according to its tax records: just under $30m each year.
Follow the money
PIR also provided $30m to ISOC in fiscal year 2017 but then, for reasons that we have yet to find an explanation for, it decided to send an additional $42.97m to a new foundation that ISOC had just set up, but not announced publicly, called the Internet Society Foundation.
The foundation is headquartered in the building – in fact, the same room – as the Internet Society in Reston, Virginia, USA, and its Board of Trustees are also ISOC's Board of Trustees.
That $43m additional grant from PIR into this brand-new foundation virtually wiped out PIR's securities holdings that it had built up over 15 years. As a result, its annual investment income went from $4.01m in 2017 to $393,000 in 2018, and it left PIR in a financial bind.
Around the same time, ISOC announced that it was putting out to tender the contract to run the technical functions of the .org registry. The same company, Afilias, has run the registry since 2003, and it was Afilias that persuaded the Internet Society to apply for the right to oversee .org in the first place, back in 2002. Afilias ultimately renewed its contract to run the technical functions – as it was widely expected to do – and tax documents reveal that as a result, PIR halved the cost of its single largest contract. The one it had with Afilias.
On income of between $78m and $90m a year between 2014 and 2017, PIR paid Afilias between $35m to $38m for its technical services. Its next greatest expense was seven times smaller: salaries at between $5m and $6m. After the contract renewal, the cost of the contract collapsed to $18.1m, a fall of 52 per cent and a saving of $19.7m. The vast majority of that saving, $18.7m, was then immediately passed on to ISOC in the form of a larger grant in 2018.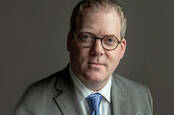 Internet Society CEO: Most people don't care about the .org sell-off – and nothing short of a court order will stop it
READ MORE
For Sale sign
And so, over the course of a few months, the Internet Society had not only set up a brand new foundation, it had also stripped its PIR subsidiary of the vast majority of its transferable assets and fed them into the foundation, and then slashed PIR's largest expense – the Afilias contract – in half.
ISOC has continued to insist that it came as a surprise that companies, like Ethos Capital, offered to buy PIR after these changes were made but they are precisely the steps that an organization would follow if it was looking to sell off a subsidiary – namely, PIR.
That same year, 2018, the CEOs of both ISOC and PIR left and were replaced by Andrew Sullivan and Jon Nevett: the two men who subsequently agreed the secret sale of .org to Ethos Capital.
Immediately prior to taking the PIR job, Nevett was co-founder at another registry company called Donuts which was bought out by a company called Abry Partners. Abry Partners was headed by a man called Erik Brooks. Brooks left Abry Partners after 20 years earlier this year to become, you guessed it, the CEO of Ethos Capital.
Andrew Sullivan worked for Afilias for six years between 2002 and 2008 first as operations lead, then data architect, then director of name services. ®
Updated to add
The Internet Society has been in touch to clarify the intent of and funding for its foundation, and denied any link between the setting up of the organization and the dot-org sell-off:
The Internet Society established the Internet Society Foundation to award grants to Internet Society Chapters as well as non-profit organizations and individuals doing work that supports our mission. It was launched in the first quarter of 2019 to provide a structured means of grant-giving. The existing grant system will continue, but is now housed under the Foundation. There is no connection between the Foundation, the Afilias contract rebid and the proposed sale of PIR.