This article is more than 1 year old
Since the FCC won't act, Congress finally moves on robocalls by passing half-decent TRACED Act
Only took seven years of consumer hell to get this far
US Congress has finally acted on the scourge of robocalls, with the House of Representative passing the TRACED Act on Wednesday morning by 417 votes to 3 (with 11 not voting).
Senators earlier passed the linked Senate Bill 151, meaning both halves of Congress have approved the anti-robocall law. The legislation will now head to the president's desk for signing.
The new law is likely to prove effective: it gives the Federal Communications Commission (FCC) the power to, among other things, ensure people no longer receive "unwanted calls or text messages from a caller using an unauthenticated number," with fines and other penalties as a beating stick. Blocking dodgy calls from strangers is the emphasis.
Just as importantly, the law recognizes that the companies, often scammers, that currently make 48 billion spoofed calls every year are going to try to find ways around the rules, and adds the requirement that regulators periodically report back to Congress on the issue, identifying how effectively the problem is being tackled, and identifying any new laws or authorizations that may be required to keep a lid on it.
It has been seven years since the problem of robocalls became so significant in America that the Federal Trade Commission offered a $50,000 cash prize to anyone that could come up with a way to block them. At the time the director of the FTC's Bureau of Consumer Protection said that "the winner of our challenge will become a national hero," highlighting just how infuriating it had become. The prize was eventually split between two companies.
But despite seemingly endless threats from the FTC and FCC about how it was coming down hard on robocallers, the problem has only grown. It has got so bad that robocalls have been the number one consumer complaint lodged with the FCC for several years. On the floor of the House of Representatives this morning, Rich Allen (R-GA) said robocalls were "the number one issue in every town hall I have."
Same old
The FCC has periodically made noises about what it was doing - levying huge fines (that it never bothered to actually enforce once it got the headlines it wanted). It has promised to publicly shame robocallers, and even told people to ditch their landline - but nothing cracked the problem.
The dirty truth is that phone companies continue to make a small fortune from robocalling activities and they don't want to see that revenue dry up. The telco industry purposefully stalled and delayed efforts to tackle the problem, causing the-then head of the FCC, Tom Wheeler, to blow his top and threaten to bring in new rules that would punish the industry if it didn't act.
But before he could come good on that threat, a presidential election saw him ousted, and Republican and former telco executive Ajit Pai installed as FCC chair. Pai has continued the FCC's disingenuous (it would say light-touch) approach of announcing big (headline) fines - one was for $120m - and swearing it is doing everything possible while not using any of its powers to force change onto the industry.
Whenever pressed hard, the FCC has shoved the issue onto Congress, claiming it is doing everything within its authority: a claim that drove one FCC Commissioner and dozens of state attorneys general to despair.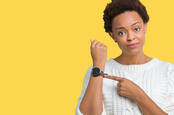 FCC promises, yet again, to tackle robocalls. Translation: Expect six more months of waiting
READ MORE
But finally the problem became so huge that Congress was stirred into action. The FCC responded by finally approving some changes - but even then it wanted consumers to pay for robocall blocking.
The TRACED Act will put an end to that nonsense. The FCC will be able to levy huge fines - although whether it actually bothers to collect them is a different matter - and phone companies will be "allowed" to block robocalls, and are obliged not to charge for what should have been a basic service years ago. The statute of limitations on this issue has also been extended to four years, making it much harder for scammers to run out the clock on legal actions taken against them.
The speeches on the floor of the House of Representatives today were full of fire and fury, stating that they will "crack down harder" on "illegal scammers" and "really nail them." The huge, almost unanimous 417-3 vote certainly makes it plain that the political will is there. Hopefully it will hold up and the FCC will see that it now has little choice but to come good on its years of empty promises. ®