EU gets a bit STRESSED out about 5G: With great economic benefits come great security risks
Yes, in all-caps
The Council of the European Union has warned member states that the introduction of 5G networks poses increased security risks while also bringing economic and infrastructure benefits.
There's no specific mention of Huawei or any other Chinese company in the carefully worded missive (PDF), but it does make several recommendations that clearly refer to them.
The outcome of proceedings reminds members that there is legislation in place to provide a legal framework to deal with security risks.
The statement's bullet points either "WELCOME", "EMPHASISE", "REAFFIRM" or "STRESS" different topics.
It "EMPHASISES" that the technology changes of 5G will increase the overall attack surface and "require particular attention to the risk profiles of individual suppliers".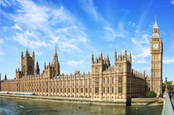 Just let us have Huawei and get on with 5G, UK mobe networks tell MPs
READ MORE
But the council statement "STRESSES that in addition to the technical risks related to cybersecurity of 5G networks, also non-technical factors such as the legal and policy framework to which suppliers may be subject to in third countries should be considered." Which could well refer to Huawei, or Cisco...
The council "REAFFIRMS" the need to consider diversification of suppliers in order to avoid or limit the creation of a major dependency on a single supplier.
It "STRESSES that building trust in 5G technologies is firmly grounded in the core values of the EU such as human rights and fundamental freedoms, rule of law, protection of privacy, personal data and intellectual property, in the commitment to transparency, reliability..."
The council said it also saw the need for common security standards for all 5G manufacturers and supports European Union Agency for Cybersecurity (ENISA) efforts to create a wider cybersecurity certification framework.
Its position echoes that of US lobbying group Global Cyber Policy Watch several weeks ago, although the council merely pointed to "international standardization efforts" rather than referring to the O-RAN Alliance, or any other standards orgs, by name.
The council also threatened the EU countries' collective public sectors with a good time by saying they had "a role in encouraging the take up of 5G by leading by example", as well as calling on stakeholders to share "information and experience in support of the successful rollout of 5G, including questions related to the measurements of electromagnetic fields (EMF) limits." You hear that, Brighton and Hove? ®