Huawei with your rural subsidies ban: Chinese comms bogeyman fires sueball at US regulator
Claims it's unconstitutional
---
Huawei Technologies today filed a fresh lawsuit against the US Federal Communications Commission over its decision to ban rural carriers from buying the company's mobile hardware with Universal Service Fund (USF) cash.
The mobile giant's argument, per its filing in the US Court of Appeals for the Fifth Circuit, is that the FCC didn't give Huawei due process protections in naming it a security threat. In doing so, it violated the US Constitution, the Administrative Procedure Act and other unnamed laws, according to the firm.
In a press conference in Shenzhen, China, Huawei's chief legal officer, Song Liuping, argued the FCC didn't present "solid proof and evidence" and its decision to bar carriers from using federal subsidies to buy its kit was based on speculation and prejudice.
"Banning a company like Huawei, just because we started in China – this does not solve cybersecurity challenges," the South China Morning Post quoted Song as saying.
This is just the latest front in an ongoing war between the US government and Huawei.
Uncle Sam's main ire with Huawei purportedly centres around the belief that the firm is too cozy with the Chinese government. Huawei's mobile tech, it says, could allow Beijing to spy on its users, and otherwise undermine national security.
Huawei strenuously denies this, but that didn't stop the US government adding the firm to an entity list earlier this year, prohibiting US firms from doing business with or otherwise exchanging technology with the telecoms giant.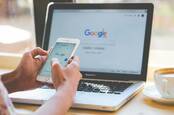 Huawei new smartphone won't be Mate-y with Google apps as trade sanctions kick in
READ MORE
This has had a disastrous effect on Huawei, particularly its handset business, which was rapidly growing across Europe. For example, its latest flagship phone, the Mate 30, launched without Google Play Services. This forced punters to use the relatively barren Huawei App Gallery, instead of the mainstream (and abundant) Google Play store.
Trouble abroad
Across the Atlantic, the UK telcos and Germany security ministry have been less inclined to ban the vendor, although the EU bloc as a unit yesterday voiced its security concerns.
However, just this morning the Financial Times reported that UK prime minister Boris Johnson had promised not to use Huawei's 5G tech if it undermined Britain's ability to work with its "Five Eyes" security partners: the US, Canada, Australia and New Zealand.
This move reportedly came after heavy lobbying from Donald Trump, who separately described Huawei as "a security danger" during his visit to London for this week's NATO summit.
"I spoke to Italy and they look like they are not going to go forward with that," Trump said. "I spoke to other countries; they are not going to go forward. Everybody I've spoken to is not going to go forward."
This was news to Italian prime minister Giuseppe Conte, who denied any such discussion took place, according to an article on Italian national news wire ANSA. Conte added that any decisions made with respect to the company would be left to the country's legal system.
"I made it clear to Trump that we will apply our legislation, which is among the most advanced," Conte said. ®