re:Invent AWS CEO Andy Jassy, asked about the future role of Kubernetes (K8s) in cloud infrastructure, told The Register that "I don't believe in one tool to rule the world."
K8s, the open source container orchestration platform, is regarded as a key technology by many in the industry. Pivotal CEO Rob Mee, for example, called it "a standard API for infrastructure." Google, which invented the technology, presents K8s (and Anthos, which uses K8s) as a core platform for modernizing applications.
AWS, on the other hand, seems to prefer its own technology, in particular ECS (Elastic Container Service), described as "a fully managed container orchestration service," although the company does also offer K8s in the form of EKS (Elastic Kubernetes Service).
"We built ECS before K8s really had a lot of resonance," Jassy told us, "and it turns out, because we control the development of it, we don't have to collaborate and coordinate with lots of different companies to make decisions, everything that we build in the AWS integrates with ECS right from the get-go.
"If the priority for [customers] is a container management orchestration system that's the most deeply integrated with the platform, they are choosing ECS because it just happens faster. If their priority is to use an open source orchestration engine like K8s, then they're going to use EKS. Both services are growing unbelievably quickly for us, and we're very big supporters and contributors in the K8s space."
Jassy also reminded us about Fargate, a serverless container platform which can now use EKS (just announced) or ECS. "We have a lot of customers who just want to tell us what CPU and memory they need, and have us deploy all the compute, right-size it, and so that's why we have Fargate which is the only serverless container capability out there. If we look at the new customers using containers in the past year, 40 per cent use Fargate just because it's so much easier," he said.
Despite Jassy's statement that only AWS has a "serverless container capability," Microsoft Azure has its own serverless K8s offering, and Google offers the open source Knative, which it describes as "a Kubernetes-based platform to build, deploy, and manage modern serverless workloads."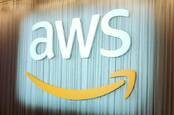 AWS has new tool for those leaky S3 buckets so, yeah, you might need to reconfigure a few things
READ MORE
It is notable that AWS does not offer the open source Knative and Istio projects as managed services, though you can deploy these on EKS with a bit of extra work.
As the biggest public cloud provider by some margin, AWS has better chances than its rivals of persuading businesses to deploy on its proprietary container platform rather than using K8s, and there is no reason to doubt its claims of better AWS integration and easier management.
On the other hand, if the K8s ecosystem continues to build at its current pace, there will be compelling reasons to choose this open standard. K8s is particularly valuable for businesses using multiple clouds, or hybrid cloud, as it makes it easier to migrate applications between them.
Both Google (with Anthos) and Microsoft (with Azure Arc) have tools that let you manage K8s clusters across multiple clouds and on premises. These capabilities may be a factor in AWS being somewhat cool towards the technology, since it would rather have customers commit to the AWS cloud alone.®
Similar topics