This article is more than 1 year old
Pentagon's $10bn JEDI decision 'risky for the country and democracy,' says AWS CEO Jassy
Presidential 'disdain' may have been a factor in awarding mega-contract to Microsoft, says cloud supremo
re:Invent Amazon Web Services CEO Andy Jassy faced the press yesterday at Amazon's re:Invent conference in Las Vegas, and there was one thing above all else that journos wanted to discuss.
Why was Amazon heading to court to challenge the US Department of Defense's decision to award its $10bn winner-takes-all JEDI IT project to Microsoft rather than to, well, AWS?
"We're in the middle of an act of litigation so there's a limited amount I can say about it, but … we feel pretty strongly that it was not adjudicated fairly," said Jassy. "If you do a truly objective and detailed apples to apples comparison of the platforms you don't end up in the spot where that decision was made.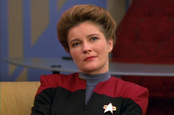 Use the courts, Jeff: Amazon to contest Microsoft scooping $10bn JEDI contract
READ MORE
"Most of our customers tell us that we're a couple of years ahead both with regard to functionality and maturity. I think we ended up with a situation where there was significant political interference." Jassy claimed that having "a sitting president who's willing to share openly his disdain for a company," namely the Jeff Bezos-owned Amazon, makes it "really difficult for government agencies including the DoD to make an objective decision without fear of reprisal."
Bezos also owns The Washington Post, which has drawn Trump's ire in the past, as well as Amazon.
Jassy shared his view that it is "it's really risky for the country and for democracy for decisions ... that are this important, we're talking about the national security of our country and modernising their technology platform … you have to make sure that those decisions are made truly objectively."
Pressed further, Jassy added that, "I know the respective offerings quite well. And I know the components quite well. I also know what the criteria was for Jedi and I've got a lot of information about the evaluation, so I feel pretty strongly that it was not adjudicated fairly and the conclusion I make is that there was a lot of political interference here."
Was JEDI, along with annoyance at Microsoft's licensing hikes for using its software on AWS, a reason why Jassy took aim at the Redmond company on several occasions here at re:Invent? That certainly seems plausible. ®