This article is more than 1 year old
Here's a bit of Intel for you: Neri a day goes by that HPE doesn't feel CPU shortage pinch
Not just server pain, PC industry feeling it too, says CEO
Hewlett Packard Enterprise is feeling the effects of Intel shortages in the server market, the company CEO has told us.
An industry-wide CPU shortfall has dented sales of PCs and servers since last summer as Chipzilla struggles to switch to a 10nm manufacturing process, with chip production focused on higher-margin server-grade units and the hyperscale cloud builders first in line for supply.
"There is certainly CPU shortages because of the transition that we've seen," said Neri in front of an audience of press and analysts in Munich at HPE's Discover event.
He separately told El Reg that HPE saw some deals in Q4 "slip" by a quarter but this was also "partly because of the uncertainty driven by the global trade, which is elongating sales cycles, particularly on larger deals".
The economy in China and other parts of the world has softened, and the tension between the US and the Middle Kingdom hasn't helped.
"They are trying to do the best to satisfy everybody but as always it comes down to who's first in line, who's showing up, who's having the right relationship. I think that the shortage has been not just on the server but on the PC side," Neri added.
HP Inc, Lenovo, Dell and a raft of others have all bemoaned Intel's protracted production problems. We note that no such cries of frustration have been heard from AWS, Microsoft, Google, Facebook, Tencent, Baidu, Netflix, etc.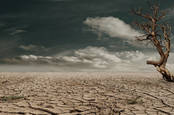 Yay, Intel chip shortages should be over soon! Nope. Strap in, at least another quarter or two to go, say PC execs
READ MORE
It's all about economies of scale, and though HPE remains the biggest seller of servers in revenue, if not unit terms, the biggest cloud players have the purchasing power to individually move the sales dial upwards or downwards for Intel and other vendors in adjacent markets – just ask Dell or Arista to name a few recent examples.
"We have an excellent relationship with Intel," Neri told us, "and it's a relationship that has gone on for decades. We do a lot of joint innovation."
HPE has also integrated Arm and AMD architectures into its kit but pointed out that replacing one vendor with another due to availability issues isn't always feasible in the large enterprise tier of the market.
"They have certified systems for a particular workload, it is much harder. But I think we have done a pretty good job so far."
Intel told us it is "ramping" 10nm production and also increased capacity in 14nm fabs. Of course, all of this is manna from heaven for CPU rival AMD. ®