This article is more than 1 year old
Amazon: Trump photon-torpedoed our $10bn JEDI dream because he hates CEO Jeff Bezos
'Blatant and sustained effort' to deny AWS Pentagon IT mega-contract, cloud giant claims
Amazon has officially accused President Donald Trump of pressuring the Pentagon not to award it a $10bn cloud contract because he hates its CEO Jeff Bezos.
"President Trump's intervention… puts the very integrity of the government procurement process in question," Amazon Web Services said in a formal appeal [PDF] of the decision, released on Monday.
The fact that Microsoft was awarded the winner-takes-all ten-year Joint Enterprise Defense Infrastructure (JEDI) contract instead of AWS was the result of "improper pressure from President Donald J. Trump, who launched repeated public and behind-the-scenes attacks to steer the JEDI Contract away from AWS to harm his perceived political enemy-Jeffrey P. Bezos," the filing states.
Amazon has been making it clear that it believes Trump was behind the decision ever since the contract win was announced in October. Just last week, AWS CEO Andy Jassy suggested there was "significant political interference" in the decision, and noted that having "a sitting president who's willing to share openly his disdain for a company" makes it "really difficult for government agencies including the DoD to make an objective decision without fear of reprisal."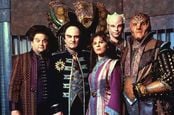 Pentagon's $10bn JEDI decision 'risky for the country and democracy,' says AWS CEO Jassy
READ MORE
The extensive, and redacted, 103-page appeal goes to some lengths to point out not only where it believes the Department of Defense made poor evaluation decisions, but also details Trump's frequent and explicit attacks on Bezos, Amazon, AWS and the JEDI contract specifically.
It is remarkable how much evidence there is that the president actively and aggressively lobbied against Amazon when it came to the single-vendor contract, often in public, Amazon alleges. Indeed, it has been hard to ignore President Trump's Twitter outbursts aimed at Amazon and Washington Post supremo Bezos. Meanwhile, Trump's son, Donald Trump Jr, has repeatedly referenced the contract and Amazon and frequently boasted about how "No Bid Bezos" was not going to win the contract, the filing states.
Basic justice
Such persistent intervention is unprecedented, Amazon says. It argues that "basic justice requires reevaluation of proposals and a new award decision" and that "the question is whether the President of the United States should be allowed to use the budget of DoD to pursue his own personal and political ends."
Among the many attacks launched by Trump, Amazon repeatedly references an article in Vanity Fair in April 2018 when a source "close to White House" disclosed how "Trump is discussing ways to escalate his Twitter attacks on Amazon to further damage the company." The source was quoted as saying: "He's obsessed with Bezos. Trump is like, how can I fuck with him?"
Another repeat reference covers an exchange that Trump reportedly had with his then-Secretary of Defense James Mattis. The exchange was reported in a book published by Mattis' former chief speechwriter, and in it Trump directed Mattis to "screw Amazon" out of the contract. Mattis refused to do so but was fired by Trump while the contract was still being evaluated.
The interference was also public. At a press conference in July this year, Trump claimed he was receiving "tremendous complaints about the contract with the Pentagon and with Amazon," and said that he personally "will be asking [the Pentagon] to look at it very closely to see what's going on."
There are dozens of other times Amazon's lawyers cite when the president or his son attacked Bezos or Amazon, many of which reference the JEDI contract.
When it comes to the actual contract evaluation, Amazon claims that the Defense Department not only wrongly judged its application on various criteria, but also removed and added criteria that served no purpose except to undermine its bid.
"Any meaningful review of that decision reveals egregious errors on nearly every evaluation factor, from ignoring the unique strengths of AWS's proposal, to overlooking clear failures in Microsoft's proposal," it claims.
Missing inaction
It highlights several additions and omissions in the lengthy, and delayed, process. "In particular, DoD arbitrarily omitted from its final evaluation-without explanation previously assessed strengths, such as for AWS's virtual networking functionality, cryptographic protections, marketplace offerings, CloudFormation service, and network design and implementation," the appeal noted.
It adds "DoD also deviated from the request for proposal by failing to meaningfully consider offerors' proposed hypervisors, a foundational security and operational control element and an area where AWS has clearly distinguished itself from Microsoft through its novel Nitro architecture."
Many of the finer details are redacted, presumably out of concern that revealing the details could compromise national security. But in another example of how the process was seemingly stacked against Amazon, it notes that "in mid-2018, DoD refused to evaluate past performance - which only AWS possessed with regard to a contract remotely comparable to the size and complexity of JEDI - contrary to the applicable requirements of FAR Subparts 12.206 and 15.304."
It correctly notes that "this was an unusual decision, given the JEDI Contract's significant national security implications," and the fact that past performance is always a key factor in such procurement decisions.
The filing also details what looks like an attempt to hide political intervention in the process. After James Mattis was fired as Defense Secretary, Trump publicly directed his then-Acting Secretary of Defense Mark Esper to "look very closely" at the JEDI contract.
Within days of Esper being formally appointed as Defense Secretary, he announced that he had ordered a re-review of the JEDI contract process and any decision would be put on hold until that happened. Pushed on why, Esper admitted that he had "heard from people from the White House" as well as members of Congress that that JEDI "deserves an honest, thorough look."
I will recuse myself last week
With reporters focused on White House influence on the process, Secretary Esper announced on October 22 that he was recusing himself from the JEDI contract decision, ostensibly because his son was employed by one of the bidders - IBM.
But, Amazon notes, not only was IBM no longer in the bidding process at that point - it was eliminated months earlier in April - but the contract award decision had already been made five days earlier, on October 17, so he was recusing himself from a decision that he had already made. The official announcement was made on October 25.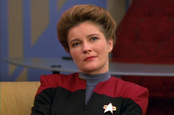 Use the courts, Jeff: Amazon to contest Microsoft scooping $10bn JEDI contract
READ MORE
Amazon calls this whole process "another unprecedented and bizarre attempt to rewrite the factual record and unsully a process tainted by the President's intervention."
As to why Amazon decided to actively attack a president that it blames for losing a huge contract, it has clearly decided it has nothing to lose. The presidential election is set for November 3, 2020 and presumably the company hopes that an appeal will last past the election, betting that Trump will not be re-elected.
"Rarely, if ever, has a President engaged in such a blatant and sustained effort to direct the outcome of a government procurement-let alone because of personal animus and political objectives," Amazon complains. "Our laws reject this unfair influence and bias into the government procurement process, and this Court should not sanction such behavior or its intended result in this case."
In the meantime, the official impeachment process of Donald Trump - in which he has been accused of a blatant and sustained effort to use the power of his office to push personal animus and political objectives - started this week. ®