This article is more than 1 year old
David Phillips, godfather of UK tech distribution industry, dies aged 74
Northamber founder passes after 'short illness'
Obit The Brit tech industry has lost one of its founding fathers, a literal and metaphorical giant who pioneered hardware and software distribution. David Michael Phillips, Northamber's founder and – until recently – its long-serving chairman, has died.
The AIM-listed business confirmed on 5 December Phillips passed away the day before "following a short illness". This came a little more than a fortnight after Northamber revealed its leader had temporarily stepped down due to ill health.
"We were extremely saddened to learn of the passing of David," said acting chairman Geoff Walters. "Everyone at the company acknowledges the significant contribution David made to the development and leadership of the company since he founded Northamber in 1980.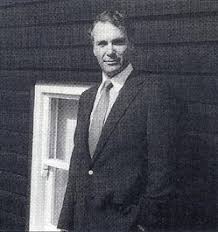 David Phillips (Credit: Tech Target)
"Our thoughts are with David's family at this difficult time."
Throughout its first two decades, Northamber became an academy, a breeding ground for hungry young salespeople to cut their teeth in the hard-assed world of technology wholesaling. A number of people went through the Northamber stables who subsequently moved into vendor land in the UK and farther afield.
The company was one of the largest tech distributors in the UK when it peaked in fiscal 2001 with an annual turnover of £299m. The loss of the HP franchise that year lead to a downturn of fortunes that the business has yet to recover from.
Back in the early Noughties, Northamber's closest competitor, Westcoast, formed partnerships with other national distributors in mainland Europe and held on to its HP agreement - HP had wanted to work only with pan-European organisations. This one incident can almost be seen as a sliding doors moment for the two organisations.
Another challenge came from American distributors that had set up shop in Europe and started to snaffle national players that either had big sales volumes or were specialists – Northamber largely sat and watched from the sidelines during this consolidation.
The annual revenue at Northamber fell to a little over £50m in the most recent financial year but this hides the true impact that Phillips had in the early days of the British computer industry. The towering man was known for his penchant for directness and could sometimes rub people up the wrong way but he was a respected leader.
Northamber's Phillips ponders non-exec role after nearly four decades
READ MORE
Alexander Phillips, David's son, who is in a director role at Northamber, told us today that he and his family have been "very touched by the number of people who have shared stories of how David helped them with their careers and impacted them".
Long-serving employee Jared Carey notched up 21 years at Northamber, lastly as product channel director. He joined the company in August 1987 and left in June 2009.
Carey posted a comment on LinkedIn at the weekend in memory of his mentor.
"He launched so many careers and although he divided opinion and said it as he saw it he helped me tremendously. I joined Northamber aged 17 and owe him and the Northamber family so much. I argued with him regularly, I laughed with him often but I learned from him daily.
"He was and still is a huge influence on my life and I will miss him, and will always remember him fondly. DMP industry legend."
Similarly, Loay Lawrence, who worked at Northamber for 21 years from 1982, described Phillips as a "legend".
"He was an icon in the distribution industry in the UK, and set up a model that was copied by many of his peers. He could be very direct but was honest and you always knew where you stood with David. He set the standard in the UK."
David Philips was born in January 1945 and is survived by his wife, son and daughter. ®