This article is more than 1 year old
Xerox woos HP stock owners with talk of layoffs, selloffs and cash payouts post merger
Let's strap these bricks together and maybe we'll make a boat
Xerox is taking the gloves off to launch a hostile takeover bid for HP Ink, er, Inc – by courting its shareholders with a 33-page document explaining why the pair will be a corporate match made in heaven for investors.
The presentation, including slide decks, was filed with the US Securities and Exchange Commission on Monday. Xerox has started using the presentation to contact HP stock-owners to win their backing for a leveraged buyout of the company.
The news follows weeks of pressure from Xerox management backed by corporate raider Carl Icahn, who owns stakes in both companies: 10.85 per cent of Xerox and 4.24 per cent of HP.
Xerox's chief executive, John Visentin, has started meetings with HP shareholders to increase pressure on the PC and printer biz's board of directors. The shift to hostile tactics comes after several months of failing to force HP to enter into mutual due diligence following the rejection of earlier offers.
Visentin and Co have bid $33.5bn for HP, including $17 per HP share in cash, plus 48 per cent of the merged company worth $14 per share, or an implied/aggregated value, by Xerox's estimates, of $31 per share – HP's stock is changing hands today for just over $20.
The presentation promises post-merger job cuts "run-rate cost synergies" of $2bn, "undisputed strategic logic," and "$1bn to $1.5bn of potential growth opportunities only realized through a combination", immediate cash returns to HP shareholders and a "significant equity upside".
The presentation adds that the combined organ expects to hold onto its credit rating and will have a capital return policy ranging from 50 to 75 per cent of annual free cash flow after the "initial deleveraging period". Xerox said it needs three weeks of mutual due diligence to verify its assumption, and there will be "no financing condition to closing" the deal.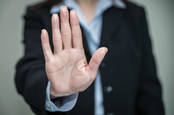 HP to Xerox: Nope, your $33.5bn bid falls short of our valuation
READ MORE
On the $2bn of "synergy savings" promised, Xerox said it will consolidate from 8,000 to 3,000 suppliers to cut costs; slash its own IT bill to 1 per cent of revenue from 4 per cent; simplify stock keeping units and beef up inventory management, as well as rationalise (ie sell off) real estate in 555 locations to cut property owning down to just 261 sites. There will also be some role duplication erased and a "reduction" of layers in the organisation.
Xerox previously bemoaned HP's refusal to open up its books for Xerox's due diligence. HP, which has repeatedly said it is concerned about Xerox's future prospects and the debt profile after a tie-up, had its own complaints last month:
It is clear in your aggressive words and actions that Xerox is intent on forcing a potential combination on opportunistic terms and without providing adequate information. When we were in private discussions with you in August and September, we repeatedly raised our questions; you failed to address them and instead walked away, choosing to pursue a hostile approach rather than continue down a more productive path. But these fundamental issues have not gone away, and your now-public urgency to accelerate towards a deal, still without addressing these questions, only heightens our concern about your business and prospects. Accordingly, we must have due diligence to determine whether a Xerox combination has any merit.
HP Inc noted that Xerox sales are declining, down from $10.2bn to $9.2bn (on a trailing 12-month basis) since June 2018, and questioned how its far smaller rival would pay for the purchase. HP CEO Enrique Lores only took the role last month and has already outlined big plans to cut 9,000 jobs and restructure printer sales to counter falling ink revenues.
Although Xerox's market capitalisation is just $8.2bn versus HP Ink's $30.4bn, it claims to have informal offers from lenders to pay for the takeover. ®