This article is more than 1 year old
It may be out of sync with the US govt, but Huawei is rolling out its Harmony OS to more devices in 2020
Not for the mobe market, more an IoT future for microkernel-based system
2020 probably won't be the year of the Linux desktop, but it'll be the year Huawei starts aggressively rolling out its Harmony OS operating system, according to a company spokesperson.
Harmony OS is a microkernel-based operating system, which will provide much of the underpinning of Huawei's future product lineup, ranging from wearables to the Internet of Things kit.
The embattled tech behemoth plans to start incorporating the operating system into more of its devices, and will market them both within the Chinese domestic market as well as abroad.
The announcement was first announced in the Shenzhen Special Zone Daily newspaper, citing comments made by Wang Chenglu, who heads the software development division of Huawei's Consumer Business Group.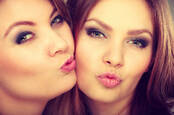 Your duckface better be flawless: Huawei's Nova 6 mobe has a needlessly powerful selfie camera
READ MORE
Chenglu didn't cite what devices would come with the operating system, nor when punters can expect them. That said, it's safe to say a smartphone won't be among them, with Chenglu emphasizing Android remains the company's preferred mobile platform.
Much speculation has been made about whether Huawei would use Harmony OS across its mobile devices, particularly in light of the current US trade embargo against the Chinese business. Its latest flagship Mate 30 handset shipped without Google Play as a result, forcing users to use the comparatively barren Android App Gallery.
It's more likely Harmony OS will find a home on the company's smartwatch lineup. Presently, it uses an internally-developed real-time platform called LiteOS for much of its wearable portfolio, including the recently-released Huawei Watch GT 2.
Harmony OS will also likely end up dominating Huawei's TV division. The firm already launched a smart TV running the fledgling platform in China, dubbed the Honor Vision TV. Incidentally, this "smart screen" (their terminology, not mine) also served as a central hub for smart home devices, hinting at another direction for the platform.