This article is more than 1 year old
Colorado cryptocoin execs spark up blunt '$722m ponzi scheme' criminal charges after investments go up in smoke
Dude, pass the indictment
Three men have been arrested and charged with masterminding what prosecutors claimed is a $722m cryptocurrency ponzi scheme.
Coloradans Matthew Goettsche, 37, and Jobadiah Weeks, 38, have been hit with conspiracy to commit wire fraud. A third man in the case, 49-year-old Joseph Abel, of California, was charged with conspiracy to offer and sell unregistered securities. Two other people were mentioned in the group's indictment although their names were redacted.
All three of the named suspects are accused of breaking the law while operating cryptocoin investment company BitClub Network. The company sold investors stakes in hardware mining pools with the promise of big payouts from the cryptocurrency those systems generated.
In reality, prosecutors say, there was little in the way of actual currency being generated, and most of the payouts were actually just cash from new investors. To cover this, it is alleged the trio inflated the numbers to make prospective investors think the mining pools were paying out massive returns.
What's more, it is alleged the ringleaders knew this from the start and had planned to exit the scheme while pocketing hundreds of millions of dollars in investor money for themselves.
The indictment [PDF] reflects particularly poorly on Goettsche, who in conversations with conspirators was said to have referred to investors as "sheep," and admitting at one point that "we are building this whole model on the backs of idiots."
One team member knew something was up early on in the scheme, according to court documents, saying the Bitclub Network "is not sustainable, that is ponzi teritori [sic] and fast cash-out ponzi ... but sure." Goettsche also sent an email in September 2017 to another member of the team saying they should "[d]rop mining earnings significantly starting now" so that he could "retire RAF!!! (rich as fuck)," prosecutors say.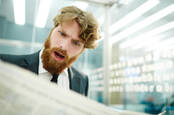 Surprise, surprise, yet another cryptocurrency creator collared, hit with $6 million fraud rap
READ MORE
"Those arrested today are accused of deploying elaborate tactics to lure thousands of victims with promises of large returns on their investments in a bitcoin mining pool, an advanced method of profiting on cryptocurrency," said Paul Delacourt, assistant director at the FBI Los Angeles office, on Tuesday this week.
"The defendants allegedly made hundreds of millions of dollars by continuing to recruit new investors over several years while spending victims' money lavishly."
In addition to the alleged ponzi scheme itself, the prosecutors charge that the sale of the mining pool shares amounted to securities that were never properly registered with the SEC. This is where the additional charges of conspiracy to sell unregistered securities come from.
If the trio are convicted on their respective counts, the wire fraud charges carry a maximum of 20 years behind bars and $250,000, while the unregistered securities charge would bring a maximum of five years and $250,000. In reality, however, it is unlikely a judge would hand down a sentence anywhere near those lengths. ®