This article is more than 1 year old
Alphabet, Apple, Dell, Tesla, Microsoft exploit child labor to mine cobalt for batteries, human-rights warriors claim
Woke tech giants sued for 'knowingly benefiting from ... the cruel and brutal use of young children'
Updated Google-parent Alphabet, Apple, Dell, Microsoft, and Tesla have been accused of "knowingly benefiting from and aiding and abetting the cruel and brutal use of young children in Democratic Republic of Congo (DRC) to mine cobalt," a key component of the lithium-ion batteries that these companies obtain from suppliers like Glencore, Umicore, and Huayou Cobalt to power their products.
On Sunday, International Rights Advocates, aka IRAdvocates, a Washington, DC-based human-rights advocacy group, filed a complaint [PDF] on behalf of 13 unnamed plaintiffs, each either a minor miner injured in DRC cobalt operations or a relative of a child killed or maimed in a mining-related accident. They're unnamed not because they're unknown, the complaint says, but because their lives are at risk for challenging powerful businesses and DRC government officials who benefit from the status quo.
"Plaintiffs and the other child miners producing cobalt for Defendants Apple, Alphabet, Dell, Microsoft, and Tesla typically earn US$2-3 dollars per day and, remarkably, in many cases even less than that, as they perform backbreaking and hazardous work that will likely kill or maim them," the complaint says.
The human-rights campaigners illustrated their accusations with a series of pictures documenting injuries sustained by surviving children.
Filed in US District Court in Washington, DC, the lawsuit alleges violations of the US Trafficking Victims Protection Reauthorization Act, and also makes common law claims of unjust enrichment, negligent supervision, and intentional infliction of emotional distress.
"In my 35 years as a human rights lawyer, I've never seen such extreme abuse of innocent children on a large scale," said Terry Collingsworth, lead counsel for the children and executive director of IRAdvocates, in a statement. "This astounding cruelty and greed need to stop."
The complaint says that the companies involved in the cobalt trade know about the child labor exploitation in the DRC and that their ostensible actions to prevent it are simply to prevent them from looking bad.
"Rather than taking meaningful action to prevent further deaths and maiming of children in the DRC cobalt mines, Defendants Apple, Alphabet, Dell, and Microsoft and Tesla also claim to have 'voluntary programs' to stop themselves from using prohibited child labor and forced labor in their supply chains," the complaint says.
Apple's child labor prevention program, the complaint says, is typical in that it relies on letting people anonymously report labor abuses in a situation that makes such reports unlikely.
The program, the complaint says, relies on getting "largely illiterate, desperately poor, and exceedingly vulnerable people to figure out Apple's complaint mechanism and report supply chain violations when they certainly cannot afford personal computers or iPhones and they do not have internet or cell phone access to connect to the outside world within the context of a violent regime that does not tolerate dissent and an unregulated industry that could retaliate with impunity against any whistleblowers."
In an email to The Register, Collingsworth said the companies named in the lawsuit have been following the standard corporate playbook – declaring that they have policies forbidding labor abuse in the supply chain.
"I have been fighting with Nestle and Cargill since 2004 over their use of child labor in cocoa supply chains of West Africa," said Collingsworth.
"The companies issue policies that give them plausible deniability. I saw no indication while I was in DRC that any of the companies were acting on the ground. The Amnesty article cited in the complaint from 2016 did interview most of the companies and got that same response – we have policies…"
In a statement, Roger-Claude Liwanga, a fellow on Human Trafficking and Forced Labor with the FXB Center for Health and Human Rights at Harvard University and adjunct professor at Emory Law who is assisting the legal challenge, said:
"This is the beginning of the end of impunity for those who have been economically benefiting from child labor in the DRC's mining industry. DRC children also have an inherent and inalienable right to be protected from economic exploitation."
Siddharth Kara, adjunct lecturer in Public Policy at Harvard Kennedy School and author of Modern Slavery: A Global Perspective, is also assisting with the lawsuit.
It was Kara's field work and research over the course of several years that made the complaint possible. IRAdvocates undertook the legal challenge after Kara invited Collingsworth to travel with him to the DRC to witness the situation.
"When I saw the horrible conditions, there was no question that we needed to take action," Collingsworth explained.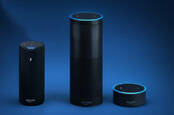 Alexa, can you tell me how many Chinese kids were forced into working nights to build this unit?
READ MORE
The US Department of Labor listed cobalt as a good produced by child labor back in 2009. In 2016, human rights group Amnesty International published a report titled, "This Is What We Die For – Human Rights Abuses in the Democratic Republic of Congo Power the Global Trade in Cobalt."
The Amnesty report says that more than half the world's cobalt supply comes from the DRC and that "companies along the cobalt supply chain are failing to conduct adequate human rights due diligence."
Despite media reports on the issue since then, not much appears to have changed. Collingsworth said he was motivated to undertake the lawsuit after an invitation from Kara to visit the DRC.
Asked what he hopes to achieve through litigation, Collingsworth said, "Damages for the families and injunctive relief to stop the killing and maiming of children."
The complaint describes various injuries sustained by child miners, including those endured by John Doe 8:
On July 7, 2017, [John Doe 8, pictured below] and his two friends were working together when the pit wall collapsed on him, burying him up to his chest. His two friends were not trapped. He woke up in a hospital and his right leg had been smashed. He was 13 years old at the time of his mining accident. Most of the flesh on his right leg below the knee was ripped off and now his leg is severely disfigured, and he has difficulty walking. He misses playing soccer, which was a joy in his hard life. He has been unable to work since the injury.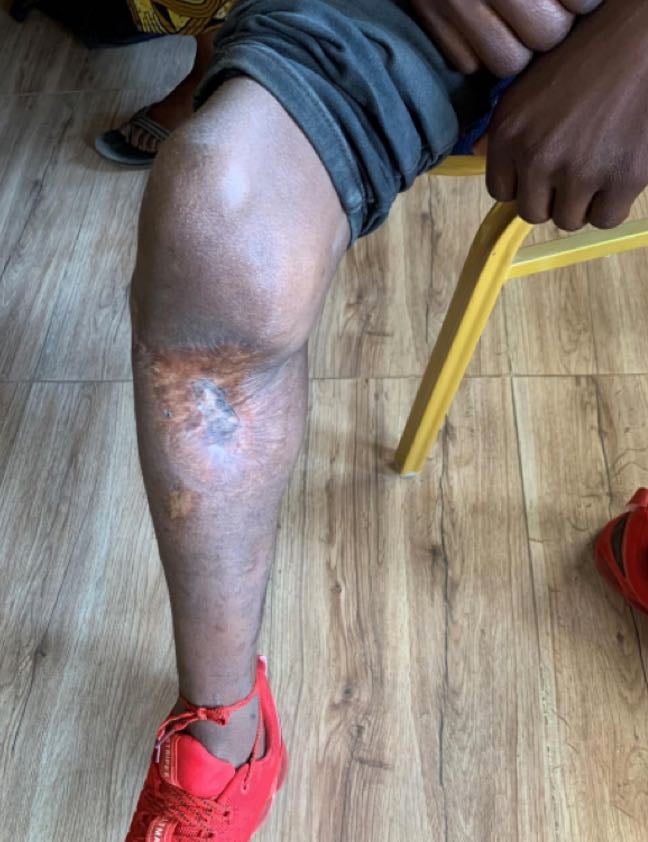 The Register asked Alphabet, Apple, Dell, Microsoft, and Tesla to comment on the allegations. In a statement emailed to The Register, a Dell spokesperson said:
Dell Technologies is committed to the responsible sourcing of minerals, which includes upholding the human rights of workers at any tier of our supply chain and treating them with dignity and respect. We have never knowingly sourced operations using any form of involuntary labor, fraudulent recruiting practices or child labor. We work with suppliers to manage their sourcing programs responsibly. Any supplier with reports of misconduct is investigated and, if misconduct is found, removed from our supply chain.
We're currently investigating these allegations, and have informed the Responsible Minerals Initiative as part of their grievance mechanism.
No word yet from Alphabet, Apple, Microsoft, and Tesla. ®
Updated to add
After this story was filed, mining biz Glencore responded to a request for comment. In an email to The Register, a company spokesperson said:
Glencore supports and respects human rights in a manner consistent with the Universal Declaration of Human Rights.
Glencore's production of cobalt in the DRC is a by-product of our industrial copper production. Glencore does not purchase, process or trade any artisanally mined ore.
Glencore does not tolerate any form of child, forced, or compulsory labor.