This article is more than 1 year old
Canada's .ca supremo in hot water after cyber-smut stash allegedly found on his work Mac ‒ and three IT bods fired
Board 'upset', eh, amid claims PFYs sacked after discovery
Updated The head of Canada's .ca internet registry is under fire following allegations multiple IT staffers were axed after a porn stash was apparently discovered on his iMac and reported to HR.
Byron Holland, CEO and president of the dot-ca operator CIRA, had more than 1,000 explicit photos of himself and others engaged in sex acts on his work computer, it is claimed, images that the company's IT team stumbled across while transferring his files to a new PC back in 2016.
The staff copied all the work docs to a fresh Windows machine, the Toronto Star reported today [paywall], but stopped the transfer of the explicit snaps, leaving them on the iMac, which was put in storage. A few months later, Holland allegedly asked for the transfer to be "completed" at which point the IT staffer who had seen the images asked his colleagues what to do, and they recommended taking the issue to human resources.
CIRA conducted an internal investigation, and sent the hard drive from one of the computers to a forensic data company. The Star said it has seen documents that showed CIRA's law firm was also involved.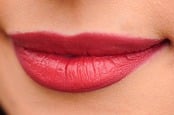 Sysadmin denies boss's request to whitelist smut talk site of which he was a very happy member
READ MORE
According to the newspaper, at the end of the probe, Holland remained as chief exec, though three IT staff were fired and others decided to leave. They were required to sign non-disclosure agreements as a condition of receiving severance pay.
The iMac hard drive with the photos, which are described as "having been taken at boozy parties; some are taken at a Caribbean resort, Hedonism II," and stored in a range of folders, one called "Naughty Pics," was destroyed by a CIRA staffer, it is claimed. Hedonism II is a popular adults-only nudist resort on the coast of Jamaica.
Holland refused to comment on the story, telling the Star through his lawyer that he would "not confirm or deny anything." The Register has also asked Holland for comment. CIRA's chairwoman Helen McDonald confirmed an investigation took place, though refused to go into any details. We have heard no denials, nor firm confirmation, of the claims, eh.
A few hours after the allegations emerged on Monday, the CIRA board announced it was "profoundly upset about the allegations raised," and would hold a special meeting to discuss the issue. A statement is expected later today. ®
Updated to add
CIRA's board has provided a non-denial denial: it says it probed the porn allegations and "took appropriate action, in accordance with the recommendations of that inquiry," and claimed the IT staff dismissals were "unrelated to the incident cited above and were fully documented, proper, and in CIRA's best interests."