This article is more than 1 year old
Hey, ICANN, if you need good reasons to halt the .org super-sell-off, here are two: Higher fees, more website downtime
You need stability concerns? Here's some stability concerns, say DNS gurus at Packet Clearing House
The sale of the .org registry to a for-profit private equity firm would have "a disastrous effect on stability," a DNS specialist has warned.
In a letter [PDF] to ICANN on Thursday, and posted online on Tuesday, the Packet Clearing House (PCH) argues that a move away from the registry's current non-profit status would result in significantly less money being spent on .org's operational costs.
The dot-org sell-off could disrupt "critical real-time functions" of organizations using .org domains, some of which are "used for air traffic control, containment of communicable disease, and verification of nonproliferation of weapons of mass destruction," PCH added.
Packet Clearing House is largely unknown outside technical circles but it is a key company within the internet's infrastructure: it helps host the domain-name hierarchy's root servers and provides DNS for top-level domains using machines in nearly 200 locations across the globe. Critically in this case, it is also a key technical partner for .org and has provided DNS services to the registry for the past 15 years, even as ownership has changed hands.
In its letter, PCH reveals that the $30.3m annual operational cost of .org is largely covered by contributions from non-profits organizations, with just $1.3m - four per cent - coming from .org domain revenue. Those contributions would disappear if the .org registry operator, PIR, became a for-profit company, which it has already said it will do if the sale goes through.
"Under IRS tax law, tax-deductible donations to non-profits cannot accrue to the benefit of a for-profit," the letter from PCH notes. "Therefore if .org is transferred to a for-profit entity... 96 per cent of .org's current operational funding will disappear, and the reliability of its operation will sink from that of .com and .net to the least-common-denominator of commodity domains, which generally suffer several days of outage per year."
Stable and secure
The proposed sale of .org from the Internet Society to unknown private equity firm Ethos Capital has caused uproar within the internet community but DNS overseer ICANN has indicated it will only block the sale if it fears it would impact the security or stability of the internet. The PCH letter could provide ICANN with a technical fig-leaf to refuse a sale that has become increasingly unpopular.
PCH is not a disinterested party. It is closely aligned with registry back-end operator Afilias, and Afilias is likely to lose the .org contract if the registry is sold to Ethos Capital, thanks to the fact that Ethos Capital has a very close relationship with low-cost registry operator Donuts.
But the letter will still be taken seriously by internet engineers who fear that the race to make as much money as possible from the domain name system risks undermining the stability of the network itself.
PCH provides graphs and modelling to explain its estimate that the move to Ethos would result in three days of downtime a year. "Our conclusion is that the decreased operational spending necessary for any commercial purchaser to break even would result in an increase from zero down-time to, on average, slightly more than three days without service each year," it argues.
It notes that "three days per year of interrupted communications for millions of not-for-profit organizations would unacceptably damage the stability and functionality of the Internet, and more broadly of society globally."
PCH also delves into the hot-button question of how much Ethos Capital will raise the cost or .org domains, which currently cost just under $10 a year.
Price promises
The internet community is concerned that, as a private equity company, Ethos Capital will massively increase the cost of .org domains. And there is nothing to stop it from doing so after ICANN controversially agreed to remove price caps on the registry in a contract renewal earlier this year; a move that was strongly opposed by the internet community. Ethos Capital has repeatedly implied that it will stick to the 10 per cent per year price rise that was in the previous contract - but has stopped well short of promises to do so.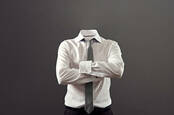 ICANN demands transparency from others over .org deal. As for itself… well, not so much
READ MORE
According to PCH's modelling, Ethos Capital is certain to raise the cost of .org domains in order to turn a profit, especially if the $29m annual funding from non-profits dries up. It is also likely to slash operational costs - PCH's contract - in order to provide the financial return that the billionaire investors in Ethos Capital will expect from their $1.14bn investment.
It estimates that if Ethos Capital pays $1.135bn for .org and does not increase domain prices then it will lose $470m over the course of the 10-year contract if "operational reliability is maintained" i.e. it continues to pay $30m a year for DNS services.
If Ethos Capital raises prices by 10 per cent per year, it will still lose $47m, PCH estimates, because of the $270m in DNS services. As such, Ethos Capital is likely to both raise prices above 10 per cent per year and reduce spending on DNS services, resulting in a worse situation for both .org domain holders and the overall stability of the registry.
Unavoidable
"The unavoidable conclusion is that any private equity buyer who spends $1.135B to buy the .org domain must not only increase prices by more than 10 per cent annually, but also cut operational costs to the minimum levels we see available at the low end of the market, with disastrous consequences for .org registrants and the public who depend upon them," the letter argues.
The proposed deal is bad for everyone, it says. "We conclude that there simply does not exist a price which simultaneously appeals to ISOC, is commercially viable, and does not sacrifice the stability and functionality of critical core functions of the Internet."
While it is possible to dispute PCH's arguments, they will resonate with an internet community that is genuinely concerned that the introduction of profit-driven companies into the backbone of the internet could lead to dangerous compromises.
The letter is transparently designed to give ICANN sufficient cause to refuse the sale to Ethos Capital under the current terms. Whether ICANN takes advantage of that opportunity or not, only time will tell. But both ICANN and the Internet Society (ISOC) will be fully aware that the letter adds pressure on ISOC to be more transparent about the deal it has struck over the sale of .org and to answer questions put to it by the internet community. ®