This article is more than 1 year old
Poor, poor mobile networks. UK's comms watchdog plans to stop 'em selling locked-down handsets
First OTT apps nick their SMS revenue, now this...
In 2019, few handsets come with the same level of network lock-ins that were endemic in the 2000s and earlier. Despite that, many networks — including BT and Vodafone — persist in this practice, limiting consumer choice and freedom.
That'll soon change if Ofcom gets its way. In a statement of intent published today, the telecoms watchdog said it plans to introduce hard new rules to stop networks selling locked handsets.
According to Ofcom's own research, more than one-third of people feel discouraged from switching networks as a result of network locks.
It also adds that unlocking phones often comes with a cost to the consumer, with networks and third parties charging up to £10 for the privilege.
The watchdog also found those who do attempt to liberate their mobe from bondage find the process difficult, encountering delays, losses of service, and codes that fail to work.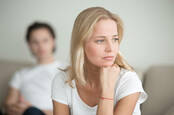 Frustrated Brits can dump mobile providers by text as of today
READ MORE
This plan — which is yet to make it past the proposal stage — is the latest salvo in Ofcom's war against network lock-in. Earlier this year, it introduced new reforms that would allow punters to obtain a PAC code by sending an SMS message.
Locked handsets feel incredibly anachronistic in 2019, particularly given the proliferation of SIM-only contracts, and the fact that sites like Amazon and eBay have largely supplanted the brick-and-mortar network stores of yore.
That said, many continue to obtain their phones directly from networks, tempted by the convenience of dealing directly with their provider. This is likely more true for older users, as well as those who aren't particularly tech-savvy.
These new regulations will make it harder for networks to rip them off, while making it easier for people to move between networks — thereby infusing the mobile market with a bit more competition.
And that, I think we all can agree, is a good thing. ®