US lawmakers have formally earmarked hundreds of millions of dollars for an election security overhaul.
On Monday, the Republican-controlled Senate and Democrat-owned House of Reps struck a deal to designate $425m for protecting tallies and voter rolls from tampering and snooping. The agreement is set to be formalized later this month when Uncle Sam's spending budgets for next year are finally signed off. The election security money will be drawn from a $1.3tn nationwide pot authorized by a collection of 12 funding bills.
The deal may bring a close to the long-running debate between both parties on how much money should be spent on measures to prevent spies and criminals, foreign and domestic, from interfering in America's voting process or tampering with ballots and counts in the upcoming 2020 presidential election. Infosec experts think it'll take billions to fix vulnerable electronic voting systems, while most politicians think that's too much to spend.
The $425m will reportedly be administered by the Election Assistance Commission (EAC), which will be doling out the cash on a state-by-state basis.
According to figures from the Brennan Center for Justice at New York University Law School, the allocation of funding will be based largely on population, and will range from $3m for smaller states like Wyoming, Vermont, and the Dakotas, to a high of $39m destined for California.
As the states will be required to match 20 per cent the funding, the total amount is set to be a bit higher when all is said and done. The Brennan Center does note that the money will only cover a small portion of what it estimates is a minimum of $2.15bn that will be needed over the next five years.
"This near-term funding is the product of tireless work by a cross-partisan coalition of advocates and their supporters in Congress, as well as a critical acknowledgment from Congress that protecting our elections is a matter of national security," the center stated. "However, the funding is only a first step, as many in Congress have acknowledged, and further action from Congress, the states and local election officials will be necessary in order to ensure that future elections are secure."
Elections are not the only space set to get more security funding. A bipartisan Senate bill is asking for more money to be allocated for cybersecurity projects at US primary and secondary schools.
Senators Gary Peters (D-MI) and Rick Scott (R-FL) reached across the aisle to write up the K-12 Cybersecurity Act of 2019.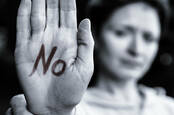 Republican senators shoot down a triple whammy of proposed election security laws
READ MORE
The bill, currently being handled by the Committee on Homeland Security and Government Affairs, would first see Congress fund a study into the state of data security at K-12 schools in the US. Then it would craft a set of recommendations and best practices for schools and district IT staff.
If recent reports are to be believed, those measures are sorely needed. According to security company Armor, this calendar year has seen 72 US school districts hit by ransomware, with 11 of districts being hit just since November.
"The attackers know that the services these organizations provide are critical to their communities, and they also know that schools and municipalities are typically more vulnerable to security attacks because of their limited budgets and lack of IT staff," said Armor threat resistance unit head Chris Hinkley.
"This combination can give the threat actors a tremendous advantage over their victims because they know these entities cannot afford to shut down and are often more likely to pay the ransom." ®