Amazon slams media for not saying nice things about AWS, denies it strip-mines open-source code for huge profits
Turns out even with the luxury and protection of billions of dollars, you still can't take any criticism
Stung by an article mulling Amazon Web Services' market dominance on Monday, AWS VP Andi Gutmans fired back, complaining the reporter ignored flattering comments from AWS partners – and that "AWS is 'strip-mining' open source is silly and off-base."
"The journalist largely ignores the many positive comments he got from partners because it's not as salacious copy for him," Gutmans said in a blog post, as if critical reporting carried with it an obligation to publish a specific quota of marketing copy.
And he insisted that Amazon "contributes mightily to open source projects," and "AWS has not copied anybody's software or services."
In its recent lawsuit against AWS, open source biz Elastic – cited in the aforementioned New York Times article, and a business that is public in its disaffection with Amazon – did not accuse AWS of copying its open-source search software, which anyone can copy by virtue of its license. Rather, the search biz objects to AWS' use of its trademark in its Amazon Elasticsearch Service.
But others have been more cutting. Following AWS' launch of DocumentDB, a cloud database compatible with the MongoDB API, CEO Dev Ittycheria suggested his company's product had been imitated and copied.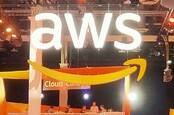 Managing the Linux kernel at AWS: 'A large team of security experts' dealing with fallout from Spectre, Meltdown flaws
READ MORE
Indeed, among startups like Confluent, Elastic, MongoDB, Neo4J, and Redis Labs that have been trying to turn open source projects into revenue-generating businesses, concern about AWS - and to a lesser extent Microsoft Azure and Google Cloud - is quite common.
In September, at the Open Core Summit, small companies aspiring to be big ones gathered to figure out how they might make a profit in the shadow of AWS and its peers. Worries about AWS have proven broad enough to attract the attention of the US Federal Trade Commission, said to be exploring a possible antitrust case against AWS.
Despite his dissatisfaction with insufficiently rosy AWS coverage, Gutmans has a point: IT customers want what AWS is offering and they are willing to pay for it, regardless of potential problems like vendor lock-in and unpredictable bills.
Yet in his criticism that open source companies see the market as "as a zero-sum game and want to be the only ones able to freely monetize managed services around these open source projects," he fails to acknowledge that Amazon too takes steps to limit competition and that small firms might need a barrier to entry to convince investors that they can protect their autonomy and revenue stream. Partnering with AWS may be expedient, but that doesn't give companies a defensible business.
It's reasonable for companies to want to control their own destiny. But, as open source pioneer Bruce Perens put it in an interview earlier this year, "Open source does not guarantee that you can make money. And that's the problem that Redis, MongoDB, etc. are all facing right now."
Elastic declined to comment. ®