The Epilepsy Foundation said this week it will report at least 30 miscreants to the cops for sending tweets seemingly engineered to trigger seizures.
The non-profit claimed internet trolls last month tweeted animations and videos of flashing and strobing lights using its Twitter hashtags and handle to spark epileptic seizures in those who follow the organization online.
The foundation said the attacks were timed for national epilepsy awareness month, and specifically targeted its members.
"These attacks are no different than a person carrying a strobe light into a convention of people with epilepsy and seizures, with the intention of inducing seizures and thereby causing significant harm to the participants," said Epilepsy Foundation director of legal advocacy Allison Nichol. "The fact that these attacks came during National Epilepsy Awareness Month only highlights their reprehensible nature."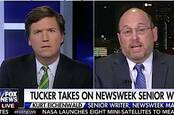 Bloke cuffed after 'You deserve a seizure' GIF tweet gave epileptic a fit
READ MORE
The foundation did not say who it believed to be behind the attacks, nor where in the US it plans to press charges.
According to the Epilepsy Foundation's own figures, roughly three per cent of those with epilepsy are prone to having seizures triggered by strobing or flashing lights, a condition known as photosensitive epilepsy.
"While the population of those with photosensitive epilepsy is small, the impact can be quite serious," said Dr Jacqueline French, the foundation's chief medical and innovation officer. "Many are not even aware they have photosensitivity until they have a seizure"
This reminds us of the 2016 trolling of journalist and author Kurt Eichenwald. In that case, Eichenwald was at his Dallas, Texas, home when a deliberately-sent strobing tweet caused an eight-minute epileptic seizure that left him hospitalized.
The man who sent that tweet, 32-year-old John Rayne Rivello, of Maryland, continues to face charges in a Dallas County court, and is expected to plead guilty to aggravated assault. The next hearing in that case was recently moved back from December 13 to January 31. ®