In another body blow for Huawei's global smartphone ambitions, the Chinese telco yesterday confirmed its upcoming P40 and P40 Pro handsets will ship without Google Mobile Services.
French tech publication Frandroid quotes Richard Yu, CEO of the Huawei Consumer Business Group, as saying the device will use Android 10 with the latest version of EMUI — but sadly will lack access to Google's ecosystem of mobile apps.
The comments were made during a briefing with the French press that took place in Shenzhen, China.
Earlier this year, the Trump administration placed Huawei on an entity list, thereby preventing US companies from doing business with it. This includes Google, which is prohibited from licensing the proprietary software that most commonly runs atop of Android, called Google Mobile Services. This includes the Google Play Store, Gmail, and Google Drive.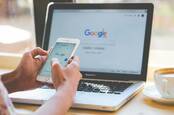 Huawei new smartphone won't be Mate-y with Google apps as trade sanctions kick in
READ MORE
There were hopes that Huawei, which is currently a pawn in the US/China trade war, would receive a reprieve from the current embargo.
In November, the firm received a 90-day extension from the Commerce Department that would allow it to continue doing limited business with some US firms until February.
Unfortunately, Huawei's salvation didn't come to pass.
The Chinese phone and infrastructure kit maker last month said it expected to see a spike in demand even if it was still blocked from using the latest Google software. Huawei confirmed in late August that its Mate 30 model – its first 5G handset – would not have access to the Play Store.
Throughout the past decade, Huawei has gradually carved out a significant chunk of the European smartphone market, and understandably, it doesn't want to give that up. As a contingency, it has invested heavily into its own Android apps, creating products that replicate the functionality of Google's own applications.
The Google Play Store, for example, is replaced with the Huawei App Gallery. And while this has a dramatically smaller number of available applications, Huawei has pledged to spend $1bn enticing developers.
Huawei will formally launch the P40 and P40 Pro at an event in Paris next March. We will also likely see a sneak peak in February, coinciding with the Mobile World Congress event taking place in Barcelona, Spain.
Both phones are rumoured to use hole-punch displays, rather than the dreaded notch or a mechanical pop-up mechanism, similar to that witnessed on the OPPO Reno 2. Interestingly, this is expected to come with a QHD+ resolution, and a 120Hz screen, which will offer buttery smooth animations compared to previous generations.
In terms of silicon, the Huawei P40 and P40 Pro will likely come with the same Kirin 990 5G chip as this year's Mate 30 Pro.
We're also expecting to see significant attention paid to the camera setup. This is a bit of a no-brainer. Huawei has also touted its handsets based on their imaging prowess, so it makes sense this trend would continue. And, indeed, Richard Yu hinted as much during his meeting. ®
Similar topics