This article is more than 1 year old
Capita unfurls new consulting arm. Hmm, what shall we call it?
Reg's Logowatch team sad to report UK outsourcing baddie didn't get too creative
Capita is launching a consulting arm called ... err ... Capita Consulting - at least we can get behind the sensible name it chose instead of going with something like Indigo Egret or Seventh Wave.
The UK's largest integrator is in the middle of a turnaround challenge as it deals with perception issues and a hefty debt burden, and what better way to try to stem those falling revenues than via a higher margin advisory service.
The new division already claims 30 partner-level consultants and 270 analytical and technical consultants; this will grow to 450 consultants in total by the end of next year.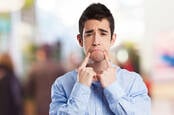 'Transformation' at Capita: Profits? Down. Revenue? Down. Order book? You guessed it
READ MORE
CEO Jon Lewis said: "Our new consulting business will challenge the established companies in this market, by offering practical, hands-on expertise drawn from 30 years of designing, building and running the processes of hundreds of organisations."
The key challenge will be for Capita Consultants to convince the world that they will do more than just recommend punters buy services from the rest of Capita.
Now in the hotseat for two years, Lewis raised £701m last year in a rights issue to sort out debt.
Results in the summer, for the half year, showed a 6.3 per cent fall in revenue to £1.85bn and profits of £31.2m, down 3.6 per cent.
Lewis claimed Capita was beginning to see the benefits of the changes in terms of culture, governance and improving relationships with customers.
Despite its historic reliance on gov.uk contracts, the company was left off the latest government list of approved suppliers – the Technology Products and Associated Services framework released last week.
In March this year, MPs on the Public Accounts Committee took the British Army to task for its "naive" signing of an "abysmal" contract for Capita to run its recruitment systems.
That said, Co-Op Bank ran back into its arms in October this year despite their mutual thorny history. Capita also inked a £46m deal with the National Trust in the same month, looking after memberships, fundraising, donation and event management. Those sultana scones (why, why, why not have a plain option?) don't order themselves, do they. ®