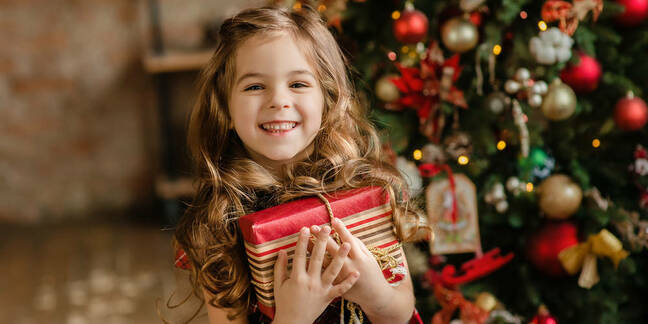 Roundup Welcome to the last Microsoft round-up of 2019. While it may seem that the Windows mines of Redmond have been deserted by Nadella's minions ahead of the holidays, there remains one more roundup before the delight of 2020 falls upon us.
What's that under the tree? A PowerShell 7.0 RC? Oh, you shouldn't have!
Microsoft celebrated the beginning of the holidays with a release candidate of PowerShell 7, following six previews of the command line tool. As well hopefully hammering another nail or two into the coffin of the original Windows PowerShell, the new version for PowerShell Core 6 is both open source and cross platform.
Describing the RC as a "go live" release, senior program manager Joey Aiello urged users to take the thing out for a spin. We did, and can confirm it works.
While there is not much in the way of changes at this late stage, there are some additional Microsoft modules to track in telemetry and a bump in .NET Core to 3.1. As such there is a slight chance that there might be a second Release Candidate ahead of General Availability, currently due for next month.
Until that GA, this RC is "officially supported in production" and will put in an appearance in the .NET Core 3.1 SDK images "some time in January."
Heading into 2020 with Windows Terminal
Also set for release in 2020 - and a nice enough terminal to wrap around the impending PowerShell 7 - is Windows Terminal, another open source effort from the Redmond gang.
The source was originally unleashed on GitHub during Microsoft's Build event and we (like many others) were quick to fire up Visual Studio in order to build the thing. It wasn't until June that the first ready-built version showed up in the Microsoft Store in the form of version 0.2.
While there was no festive release this time around, Program Manager Kayla Cinnamon did take time to tease the faithful with a hint of upcoming features, including Search.
The master branch of Windows Terminal now supports retro effects and search! Coming soon to a Terminal release near you 😉 pic.twitter.com/LLTvUKoxno

— Kayla Cinnamon ☕ (@cinnamon_msft) December 20, 2019
Since this hack, at least, found Visual Studio pointing and laughing at attempts to build the thing, the very handy-looking search function will have to wait until the next release. If the promised monthly cadence of previews is maintained, we'd expect that to happen in January ahead of feature complete "around February/March". The final version 1.0 is expected before the first half of 2020 is done. Or just in time for Build 2021.
Fanboys rejoice - Edge on Arm hits Dev
Microsoft has shunted the Arm build (in the form of 80.0.361.5) of its new Chromium-based browser into the Dev channel. The arrival is a significant one, since the Dev channel contains builds of the new browser that are "generally more stable" than the bleeding edge of the daily Canary emissions. The next step is a move to the Beta Channel ahead of the final release.
Microsoft opted to shove Arm chippery into its eyewateringly expensive Surface Pro X fondleslab but, a little embarrassingly, only the Intel version of its new Chromium browser for Windows was available, making for iffy performance and less than ideal battery life. The former, at least, is addressed by the native version (although it still remains in preview.)
Users will, however, be disappointed to note that favourites sync remains disabled for the majority of users, regardless of platform. Arm users, delighted to have something that caters for their hardware, will also be saddened to note that "certain DRM video on some websites doesn't play properly."
Still, plenty of time to get things fixed before that January release, right?
On Gen 4 Azure SQL hardware? Migration beckons
Microsoft has turned off the taps for new Azure SQL Databases on older hardware. The old Haswell-based Intel CPUs are destined for the recycler in favour of Broadwell and Skylake chippery for all new deployments.
Existing instances will remain supported until January 2023 while reserved capacity will be honoured through the balance of the term, but Microsoft hopes that customers will have moved things to the new Gen 5 shiny by the time 2023 rolls around.
Santa's Hat, do-do-do-do-do
The annual tracking of "Santa" is due to get underway shortly, and the North American Aerospace Defense Command (NORAD) will be using satellite imagery from Bing Maps to make things a little more, er, realistic for those wishing to monitor the magical elf.
A 3D globe rendered by CesiumJS will have the imagery plastered over it as eager tots and interested adults track where the jolly old mince pie snaffler has got to.
Hopefully developer darling Visual Studio Code was not involved after an ill-advised update of the icon for the Insider version of VS Code to include a Santa's Hat caused offence. The company was quick to remove the offending imagery, only to receive a bit of a kicking for doing so from others.
Welcome to open source, Microsoft. ®
Sponsored: Ransomware has gone nuclear