Say GDP-aaaR: UK's Information Commissioner pours £275k fine into London pharmacy's teaspoon
Half a million docs, including patient names and medical records left at back of premises
A pharmacy that left around half a million documents, including customers' personal information and medical data, in unlocked storage at the back of its premises, has been fined £275,000 - a financial penalty the ICO has issued under the General Data Protection Regulation.
UK data watchdog, the Information Commissioner's Office, said London-based Doorstep Dispensaree Ltd, which supplies medicines to both individual customers and care homes, failed to secure the records. The data also contained addresses, dates of birth, NHS numbers and prescriptions pertaining to an unknown number of people.
Some of the documents – dated between June 2016 to June 2018 – were exposed to the elements and as a result were damaged by rain water, the ICO claimed.
Failing to process the data in a secure state to prevent unauthorised or unlawful access, loss, destruction or damage infringed GDPR, said the ICO. This was factored into the size of financial penalty, which the watchdog claimed was its first since the introduction of GDPR on 25 May 2018.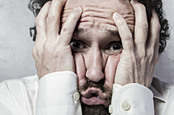 GDPR: Four letters that put fear into firms' hearts in 2018
READ MORE
Steve Eckersley, director of investigations at the ICO issued a statement:
"The careless way Doorstep Dispensaree stored special category data failed to protect it from accidental damage or loss. This falls short of what the law expects and it falls short of what people expect."
The ICO was tipped to the shoddy physical security of the documents by the Medicines and Healthcare Products Regulatory Agency, which was undertaking its own enquiry into the pharmacy.
In addition to the £275k fine, Doorstep Dispensaree has been issued with an enforcement notice (PDF) to up its data protection processes within three months or face further enforcement action.
Come Jan 31, if the UK leaves the EU as planned, Brexit will trigger a statutory instrument that changes some text to create a "UK GDPR". The little kingdom's Data Protection Act 2018 will also get tweaked. You can see the expected changes here. ®