HP and Tile plan to hook up some of their kit, with the the latter's gadget-tracking tech shoved into the upcoming HP Elite Dragonfly laptops.
This integration works via a Windows application, and a companion mobile app running on a standard Android or iOS device. Should a user's laptop go astray, they will be able to locate it using the app, reducing the time it would take to find the thing.
Punters will also be able to make their laptop "ring", allowing them to audibly locate their missing machine.
Should the laptop disappear from the phone's Bluetooth range, users can locate their device by using the power of the wider Tile userbase, thanks to a feature called "Community Find."
If the machine enters the proximity of a stranger using the Tile app, or with it enabled in the background, Tile will message the owner of the missing machine with an approximate location.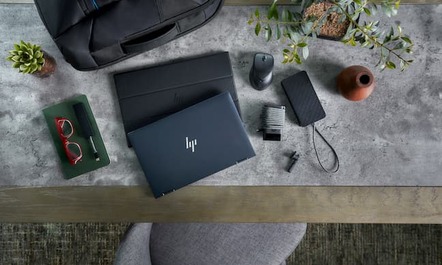 The actual laptop, in a "serving suggestion" snap from the vendor...
Crucially, these features work while the device is powered off. Neither Tile nor HP goes into details about how this works, but one would assume there's some kind of dedicated BLE-compatible tracker chip within the new HP Elite Dragonfly that has its own modest power source.
Over the past few years, Tile has metamorphosed from a manufacturer of consumer-targeted tracking keychains to a company that seeks to integrate its tech with a broad smattering of devices, ultimately allowing it to become the de-facto tech-finding standard.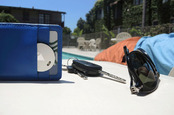 Be your own Big Brother: Covert home spy gadgetry
READ MORE
To accomplish this, it has inked deals with the likes of Sennheiser, SkullCandy, and Anker, as well as BLE chip fabricators including Qualcomm and Toshiba.
The firm has also wolfed down a recent influx of cash from investors, who gave it $25m and $45m across two rounds in May 2017 and July 2019 respectively.
The first Tile-enabled HP machines will go on sale in early 2020. Given Tile's ascendant profile, it wouldn't surprise us to see other laptop manufacturers swiftly follow suit. ®