Pair charged with murder, manslaughter after IBM Aspera boffin killed in New Year's Eve laptop theft struggle
Byron Reed, Javon Lee in court in Oakland over Shuo Zeng's death
Two men have been charged over the death of IBM engineer Shuo Zeng, who died on his birthday, on New Year's Eve, after his laptop was snatched while in a cafe.
Byron OJ Reed Jr, 22, and Javon Eugene Lee, 21, have been charged with murder and involuntary manslaughter respectively, as well as second-degree robbery, after an incident on New Year's Eve around midday in which Zeng's laptop was grabbed at a Starbucks in the leafy Montclair district of the Oakland, USA.
Zeng gave chase as thieves took off in a car. Witnesses reported that after a scuffle, the car sped off and Zeng was flung into a parked car. He died at the scene from head injuries.
The 34-year-old Zeng worked for a research scientist and engineer at Aspera, an IBM company based in Emeryville. In a statement, IBM told The Register, "we are all extremely saddened by the sudden loss of our colleague, Dr Shuo Zeng." The company is offering confidential counselling to his colleagues.
Co-founder of Aspera Michelle Munson spoke at a vigil for Zeng held on Sunday night. "He was a person who was kind and respected by everyone who knew him and worked with him," she told mourners who gathered outside the coffee shop. "He was a dear friend of many of us still to this day, and he made a habit of being honorable in every part of his life."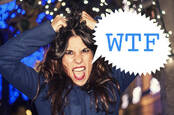 My MacBook Woe: I got up close and personal with city's snatch'n'dash crooks (aka some bastard stole my laptop)
READ MORE
The two men charged with Zeng's death have previously been convicted for robbery. They were arrested within hours of the incident as an address in Oakland, thanks in large part to footage from recently installed municipal district cameras.
Lee, who police say they believe stole the laptop, was convicted for second-degree robbery in San Francisco in February 2017. Reed, who police believe drove the getaway car, was convicted of second-degree robbery in November 2017, also in San Francisco.
Both men have been repeatedly arrested for robbery in San Francisco: Lee five times in the past year, each time for theft or robbery; Reed twice in 2017 for robbery, possession of a weapon and receiving stolen property.
Close to home
It is also possible that the two men were responsible for the theft of this reporter's laptop in San Francisco in August last year: Lee fits the description of the person who grabbed my machine, and the robbery was carried out in the exact same way, complete with getaway car, though minus the fatality.
On Friday, both men appeared in court in Oakland. Bail for Lee was set as $255,000 while Reed was denied bail, prompting him to yell out "why don't I have bail?" in the court. According to the East Bay Times, Reed also told his sister – at whose house he was arrested – that he loved her.
She later told reporters that Reed was looking after her three-year-old daughter on Tuesday and protested his innocence, although she also said that at one point he left to run errands. "I don't understand how my brother got wrapped up in this. Probably hanging around the wrong people."
Both men were due to enter pleas in court on Monday morning. Their 0900 hearing was delayed as public defenders were assigned to the case and a new court date of January 16 was set, with neither man granted bail.
As for Zeng, colleagues described him as an outstanding researcher with two doctorate degrees in philosophy and physics and who loved table tennis, martial arts, photography and the outdoors. He specialized in machine learning. ®