Microsoft engineer caught up in sudden spate of entirely coincidental grilling of Iranian-Americans at US borders
Officials deny claims of families being singled out for hours
A Microsoft techie and his family are among those saying Uncle Sam is unfairly singling out Iranian-Americans for interrogation at US border crossings in the wake of the Soleimani assassination.
Nega Hekmati, wife of the unnamed Redmond software engineer, says the couple and their two children were held for five hours and grilled at the US-Canada border last weekend, and they believe it is because they were born in Iran. It is assumed the US government is now highly suspicious of anyone of Iranian origin after the Mid-East nation vowed to hit back following the drone slaying of top Persian general Qassem Soleimani.
Hekmati, an interior designer, told the Los Angeles Times today her family each possess Nexus cards – documents that provide proof of pre-screening and which are intended to speed up crossings. Despite this, Hekmati says her family was detained alongside other Iranian-Americans and subjected to intensive questioning.
Hekmati goes on to say that her ordeal was so traumatizing for her two children, both US citizens, that they were afraid to go to sleep.
The family was one of scores of Iranian Americans who report being detained and quizzed for hours upon hours at US border crossings as America and Iran stand on the brink of armed conflict in Iraq: the revelations come amid Iranian missile attacks tonight in retaliation for President Trump's targeted killing of terror grandee Soleimani last Friday.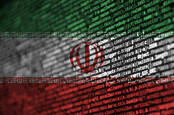 Cyber-warnings, cyber-speculation over cyber-Iran's cyber-retaliation cyber-plans post-Soleimani assassination
READ MORE
For its part, US Customs and Border Protection has denied it is detaining and turning away Iranian-American travelers, which, we note, isn't what is claimed: the families say they were quizzed but otherwise allowed to continue in as citizens or legal persons.
"Social media posts that CBP is detaining Iranian-Americans and refusing their entry into the US because of their country of origin are false," CBP said. "Reports that DHS/CBP has issued a related directive are also false."
Microsoft could not be reached for comment at the time of publication.
The face-off is yet another reminder that the tech world is not immune from social issues affecting the rest of America, particularly those issues that involve immigration and global affairs.
Among the ranks of techie Iranian-Americans are Uber CEO Dara Khosrowshahi, Dropbox co-founder Arash Ferdowi, former YouTube boss Salar Kamangar, and games developer Nasir Gebelli, the original Final Fantasy series programmer, we note. ®