This article is more than 1 year old
We won't CU later: New Ofcom broadband proposals mull killing off old copper network
Yearly review promises FTTP for rural bods, price check on network wholesaler Openreach
Ofcom today published new proposals that aim to see fibre-to-the-premises broadband become more ubiquitous, particularly for users in rural areas and finally kill off the old copper network.
The Wholesale Fixed Telecoms Market Review 2021-26 (FTMR) contains a four point plan, which focuses on bolstering competition and availability, while simultaneously cutting OpenReach's costs.
Ofcom would prevent BT's pipe laying arm from raising the its wholesale prices on basic "superfast broadband" (deemed as 40 Mbit/s down) beyond the annual rate of inflation. This would give end users a degree of price stability, while still affording OpenReach a profit margin.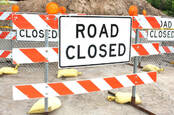 Infrastructure wonks: Tear up Britain's copper phone networks by 2025
READ MORE
Meanwhile, the comms watchdog wants to assist OpenReach in investing in rural areas by allowing it to recoup its initial costs from wholesale prices. It proposes to allow OpenReach to tack on these costs before a single road is dug up, provided it makes a firm and binding commitment to deploy fibre ahead of time.
If not, Ofcom would only allow it to recoup its costs after the infrastructure has been deployed.
Copper feel - this is the last time I'll CU
Perhaps the most ambitious element of the review is the proposal to retire the copper network – though there was no set end date in the review for this. This comes against the backdrop of reports late last year that the duct-and-cable botherer had been "consulting with industry" on plans to switch off all copper cables in the network by 2027.
Interestingly, Ofcom justified its proposal to scrap copper by arguing that the costs of running two parallel networks are excessively burdensome for OpenReach, but also said the plan was to discontinue the legacy copper network gradually, by removing removing regulations on copper products where full fibre infrastructure exists. This would include price protections, which would remain for fibre services – although only in areas where there were ubiquitous fibre services.
Ofcom hopes to incentivise individuals to upgrade their connections – something which has previously hindered adoption as punters drag their feet.
Set against this is its proposal to cap wholesale charges on the slower copper network, which is still commonly used by people on the cheapest of the broadband packages, as well as those living in areas where fibre isn't presently available. To this end, the regulator would prevent OpenReach from heavily discounting the service, which could discourage new investment from rivals.
Openreach came in for some flack from the National Infrastructure Commission (NIC) last year, which snapped: "Without infrastructure competition, the existing provider has poor incentives to build new fibre networks, as this undermines its existing copper based services."
The NIC had advised a total copper switch-off by 2023 because running it alongside a fibre network "will add significantly to overall costs".
It also advised that the wholesaler would need a push: "Switching off the copper network is ultimately a commercial decision for Openreach, the existing operator, but does require some government intervention to allow them to make the decision," it added.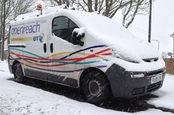 Small UK firms laying fibre put BT's Openreach to shame – report
READ MORE
In areas where fibre has a monopoly, Ofcom will transfer the previous consumer protections on copper products, including price protections.
In a canned statement emailed over this morning, an OpenReach spokesperson welcomed the proposals, describing them as "a big step in the right direction to give clarity and investment certainty."
"Like the Government and Ofcom, we want to upgrade the UK to faster, more reliable full fibre broadband. We're getting on with the job, building to 26,000 premises each week and we remain on track to reach 4m homes and businesses by the end of March 2021," it said.
"We'll consider the range of proposals carefully and will continue to work with Ofcom and industry on getting the conditions right to help achieve the Government's ambition of rolling out gigabit capable broadband across the UK as soon as possible."