This article is more than 1 year old
Latest patent brouhaha: Sonos wheels out Doomsday device in bid to block Google Home sales.... The Register
Search engine monster sued by rival smart-speakers maker in scrap over intellectual property
Sonos has decided to take on Google, suing the monster tech company for allegedly infringing on its sound-sharing patents, and throwing itself into what will almost certainly be a brutal and very expensive legal battle.
Sonos was once the leader for smart home speakers though in recent years the market has been swamped by the three big tech giants – Apple, Amazon, and Google – and their own flavor of cheaper smart speakers. The latter two companies are knowingly infringing its many patents, Sonos claims.
"Google is an important partner with whom we have collaborated successfully for years, including bringing the Google Assistant to the Sonos platform last year," Sonos CEO Patrick Spence told El Reg in a statement on Tuesday. "However, Google has been blatantly and knowingly copying our patented technology in creating its audio products.
"Despite our repeated and extensive efforts over the last few years, Google has not shown any willingness to work with us on a mutually beneficial solution. We're left with no choice but to litigate in the interest of protecting our inventions, our customers, and the spirit of innovation that's defined Sonos from the beginning."
Spence told the New York Times it is suing only Google – as opposed to both Google and Amazon – because it wants to focus its resources. It also has a stronger case against Google, given that it worked closely with ad-slinging giant back in 2013 to tightly integrate Google Play with its products: a move that Sonos now calls "naive."
According to Sonos, it has repeatedly warned Google and Amazon that they are infringing its patents but neither company has agreed to license its technology. It's not entirely clear what finally sparked Sonos to sue, but the fact that both companies are now outselling Sonos in the smart speaker market will be a big part of it.
The other main driver is an increasingly willingness by lawmakers to look at the predatory actions of tech giants, as well as a growing sense that the gathering and sale of private data needs limits.
Not welcome home
Sonos has asked the courts to stop the sale of the Google products, including the Google Home and Mini, that it says infringe five of its 100+ patents. With that goal in mind it has also sued Google at the International Trade Commission, who can order Google to stop selling specific goods, as well as in California federal court.
That document [PDF] calls for the "permanent limited exclusion order excluding from entry into the United States certain audio players and controllers, components thereof, and products" that infringe the same five patents.
It is a risky strategy given the enormous resources at Google's disposal and the fact that the company has made its smart speakers a pivotal part of its strategy to pull people into a Google eco-system. The search engine behemoth can be expected to push back hard and there are several examples of how a company can stretch out patent proceedings for years – even after it is found guilty of infringing patents: Apple's increasingly ridiculous battle with VirnetX being a case in point.
On the flipside, it is extremely likely that Sonos can win the patent battle. Prior to Sonos' entry into the market in 2005, speakers systems were mostly wired and wireless systems were unreliable at best. Sonos single-handedly created the market and wisely patented each technological advance.
Google certainty benefited from Sonos' approach and the fact that Google immediately solved many of the complexities with streaming and sharing sound across multiple speakers for its Home products – issues that Sonos had spent years struggling with – could look highly suspicious to a jury.
From the lawsuit [PDF]: "Since 2015, Google's misappropriation of Sonos's patented technology has only proliferated, as Google has expanded its wireless multi-room audio system to more than a dozen different infringing products, including, for example, the Google Home Mini, Google Home, Google Home Max, and Pixel phones, tablets, and laptops."
It's also worth noting that Sonos has used an article in El Reg in its filings to make its case. When Google launched a suite of hardware products back in 2016, we noted that "no market is safe from [the] search engine monster" and that its Home product was "like the very popular Sonos music system" – observations Sonos quoted in its paperwork to back its claims.
Spotted in the Sonos v Google lawsuit today

"When the Google Home was announced, for example, The Register observed that 'no market is safe from the search engine monster'" pic.twitter.com/TvUL3mMQGC

— The Register (@TheRegister) January 7, 2020
Good faith
For its part, Google's opening salvo has been somewhat lackadaisical, with a statement from the company acknowledging that it has been in negotiations over licensing the patents for years and that it is "disappointed that Sonos brought these lawsuits instead of continuing negotiations in good faith. We dispute these claims and will defend them vigorously."
Sonos also accuses Google of using its speakers as a loss-leader, recouping the money through the hoovering up of information from its users and plugging it into its ever-expanding database on people.
Again, from the lawsuit: "The harm produced by Google's infringement has been profoundly compounded by Google's business strategy to use its multi-room audio products to vacuum up invaluable consumer data from users and, thus, further entrench the Google platform among its users and ultimately fuel its dominant advertising and search platforms.
"In furtherance of this strategy, Google has not merely copied Sonos's patented technology, it has also subsidized the prices of its patent infringing products, including at the entry level, and flooded the market."
There is another aspect to the fight: Sonos claims that when it has tried to push its patent infringement concerns, Google has responded by using its market power to squeeze it.
The New York Times says that Sonos executives claim that after the company pushed on licensing "Google pushed Sonos to comply with stricter rules for using Google's virtual assistant. Those proposed rules included a mandate to turn over the planned name, design and targeted start date of its future products – which Google would compete directly against – six months in advance, up from 45 days in the current deal."
There are a dozen different ways that Google can make Sonos' life a misery, including by claiming that Sonos is somehow infringing one of Google's vast portfolio of patents, so Sonos may end up relying on public pressure and legislators digging into tech giant anti-trust actions to cut a deal.
End game?
Notably the anti-trust claims do not appear in the lawsuit. Nor does the claim from Sonos' CEO that Google forced Sonos not to add other companies' digital assistants into its devices.
In truth, Sonos is fighting for its life. As well as Google and Amazon, Apple and Samsung are piling into the smart speaker / digital assistant market and tightly integrating speakers to their other products. Sonos can't hope to compete except as a niche brand and as such its best possible defense is wielding its patent portfolio.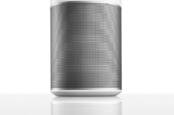 Smart speaker maker Sonos takes heat for deliberately bricking older kit with 'Trade Up' plan
READ MORE
It is also taking a leaf out of Qualcomm's patent attack on Apple when it used its patents to force Apple to stop the sale of iPhones from Germany. In a world where Google, Amazon and Apple are so rich and powerful that they can ride roughshod over pretty much anyone, a block on sales of their products is one of the few things that will actually get execs attention.
Regardless, we wouldn't want to be in Sonos CEO's shoes. Navigating a high-profile battle with the increasingly ruthless tech giant and coming out alive is going to be difficult. It is possible that Sonos could force Google and then, by extension, Amazon to license its technology and afterwards use the money to focus attention on the high-end smart speaker market.
But it's just as likely that Google will try to crush the company to pick up its patent portfolio, or drag out the legal battle for a decade or longer in an effort to weaken the company beyond recovery.
Google is 1990s-era Microsoft and very few companies survived Bill Gates' clutches with the exception of Oracle. If Patrick Spence wants Sonos to survive, he may need to become Larry Ellison – and let's be honest, the world doesn't need another Larry Ellison. ®