This article is more than 1 year old
Ring of fired: Amazon axes multiple workers who secretly snooped on netizens' surveillance camera footage
This Internet of Things in the cloud is working out so well, so, so well, so well
Amazon's Ring home security camera biz says it has fired four or more employees caught covertly watching video feeds from customer devices.
The admission came in a letter [PDF] sent in response to questions raised by US Senators critical of Ring's privacy practices.
Ring recounted how, on four separate occasions, workers were let go for overstepping their access privileges and poring over customer video files and other data inappropriately.
"Over the last four years, Ring has received four complaints or inquiries regarding a team member's access to Ring video data," the gizmo flinger wrote.
"Although each of the individuals involved in these incidents was authorized to view video data, the attempted access to that data exceeded what was necessary for their job functions.
"In each instance, once Ring was made aware of the alleged conduct, Ring promptly investigated the incident, and after determining that the individual violated company policy, terminated the individual."
This comes as Amazon attempts to justify its internal policies, particularly employee access to user video information for support and research-and-development purposes.
"As noted, our R&D teams can only access publicly available videos and videos available from Ring employees, contractors, and friends and family of employees or contractors with their express consent," Ring pointed out.
"Additionally, customers may give their express consent to our customer service department to provide temporary access to their live camera feed when troubleshooting a specific customer issue. Aside from this, a very limited number of employees (currently three) have the ability to access stored customer videos for the purpose of maintaining Ring's AWS infrastructure."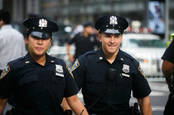 No wonder cops are so keen on Ring – they can slurp your doorbell footage with few limits, US senators complain
READ MORE
The disclosure comes just days after Ring launched a charm offensive to clean up its image in regards to netizen security and policy. This has included giving punters redesigned privacy settings to manage permissions, and requiring two-factor authentication on new accounts. Online-rights warriors argue the changes are not enough, and the internet goliath needs to do more.
Meanwhile, Ron Wyden (D-OR), one of the senators leading the charge against Ring, had mixed reviews on the Amazon-owned camera maker's latest effort.
"Requiring two-factor for new accounts is a step in the right direction, but there are millions of consumers who already have a Ring camera in their homes who remain needlessly vulnerable to hackers," Silicon Ron pointed out.
"Amazon needs to go further – by protecting all Ring devices with two-factor authentication. It is also disturbing to learn that Ring's encryption of user videos lags behind other companies, who ensure that only users have the encryption keys to access their data." ®