This article is more than 1 year old
Back up a minute: Private equity outfit coughs $5bn for Veeam
Moving to America after being swallowed by Insight Partners, which already chucked $500m at it last year
Insight Partners – the same private equity house that pumped half a billion dollars into data protection powerhouse Veeam Software earlier this year – is acquiring the firm for an estimated $5bn.
Veeam, founded and owned by Russian techies Andrei Baronov and Ratmir Timashev, is currently based in Switzerland, but will now become a US company, and crucially, thus eligible to bid for US government contacts.
It will have US-based executives, with 10-year Veeam vet and exec veep for operations William Largent becoming the CEO, taking over from co-founder Baronov.
Largent told the markets this morning: "Veeam has enjoyed rapid global growth over the last decade and we see tremendous opportunity for future growth, particularly in the US market. With the acquisition, we are excited that our current US workforce of more than 1,200 will be expanded and strengthened to acquire and support more customers… we believe this acquisition will allow us to scale our team and technology."
Co-founders Baronov and Timashev will step down from the board. Baronov's operational job goes to Largent. Timashev is currently exec veep for worldwide sales and marketing. There is no information on how that role will change.
Danny Allan became the CTO and veep product strategy in mid-December. He was the veep for cloud integration and alliance strategy. Previously Veeam technology development was in the hands of Baronov, who was the effective CTO.
Veeam has boasted of achieving a $1bn annual run rate – referring to a controversial accounting tool that extrapolates current results into future periods, for example by multiplying a quarter's results by 4 – and has in excess of 350,000 customers worldwide. These include 81 per cent of the Fortune 500s.
The buyer Insight Partners invested $500m in Veeam in January 2019. Mike Triplett, Insight Partners MD and Veeam board member, said: "Veeam's strong growth, coupled with high customer retention, unparalleled data management solutions and the opportunities to expand services into new markets, make Veeam one of the most exciting software companies in the world today."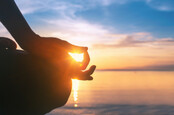 Veeam thinks it has found backup nirvana, hoses customers with 'hyper-availability' hyperbole
READ MORE
He would say that though, Insight having just invested big bucks in the company for a second time.
The acquisition is expected to close by the end of March this year.
Background
Baronov and Timashev founded Veeam in 2006 and took in no outside funding until the $500m cash injection from Insight in January last year. They and their firm have had an amazing run of growth over the 13 years since then, capitalising on the VMware-led server virtualisation boom.
In 2017, HPE was rumoured to be looking at the firm as an acquisition target.
Reading between the lines of today's announcement there is an indication that US sales have not been as high as hoped, and that this can now change, driving Veeam revenues further upwards.
Veeam bought US firm N2SW a year ago for its cloud-native enterprise backup and disaster recovery for Amazon Web Services. However, it was sold in October 2019 because it was unable to bid for US federal contracts. ®