As internet pioneers fight to preserve .org's non-profit status, those in charge are hiding behind dollar signs
ICANN, ISOC, PIR and Ethos still refusing to provide details
---
Comment The controversial proposed sale of the .org internet registry to an unknown private equity firm will hit a critical decision point this week, and all the organizations in charge are refusing to talk about it.
On December 9, DNS overseer ICANN put a temporary halt on the sale by sending a letter to the organization that runs the .org registry, PIR, as well as its parent company, ISOC aka the Internet Society, demanding greater transparency over the sale to Ethos Capital as well as answers to a series of questions asked by the wider internet community.
That response is due this week and a response has apparently been sent but no one – not ICANN, ISOC, PIR or Ethos – will talk about it. We still don't even have a list of the questions ICANN claims it asked.
"PIR has submitted responses to ICANN's request for additional information pertaining to the transaction with Ethos Capital, LLC," ISOC told us, having asked PIR on our behalf.
"PIR is working with ICANN to release its original notice regarding the contemplated change of control and information it provided in response to ICANN's subsequent request. This information will be released in the coming days pursuant to the principles set forth in ICANN's Documentary Information Disclosure Policy."
We approached ICANN, pointing out that this response clearly indicates active discussions between the organizations as well as decisions being made on the basis of ICANN policies, and asked for comment. ICANN told us a day later that it wouldn't comment.
In the meantime, a group of internet pioneers and former ICANNers – including its first chair Esther Dyson and former CEO Mike Roberts – have said they are setting up a new non-profit organization that they propose take over the .org registry in order to continue to run it as a non-profit, rather than convert to a for-profit corporation, as the Ethos Capital deal indicated.
Pressure tactics
Whether that is a serious proposition – or simply a way to apply pressure to ICANN to reject the sale – is unclear. There is currently no official record of the claimed corporation – the Cooperative Corporation of .ORG Registrants – despite representatives telling the New York Times that registration papers have been filed.
It is also unclear how or why ICANN would turn over control of one of the largest internet registries, with over 10 million names, to a new entity for no consideration. As the Ethos Capital deal makes plain, .org is worth over $1bn. The new corporation doesn't intend to offer a bid: its sales pitch appears to be an appeal to the internet's founding beliefs.
If ICANN did for some reason decide to hand over operation of .org to this new proposed corporation, it would also sound the death knell for the Internet Society, which derives between 85 and 90 per cent of its income from the registry.
As flawed as the Internet Society is – it purports to be a grassroots global organization but in actuality is more of a Washington lobby group for internet engineers – it is a critical component of the internet community's effort to protect the overall neutrality of the internet.
The fact that some of the original ICANN staff, as well as CEO of the Wikimedia Foundation CEO Katherine Maher, Jeff Ubois of the MacArthur Foundation and Bill Woodcock of Packet Clearing House, are willing to go to the press with this proposal is a clear sign that many in the internet community have grown sick of the direction of the organizations that are supposed to be preserving the original intent of this inter-network.
The slow rot in those organizations – ICANN and ISOC key among them – have been apparent for years but its clearest indication is in the fact that they have all but abandoned a commitment to transparency.
Transparency; the lack of it
ICANN has an entire section in its bylaws dedicated to transparency; the idea behind which was that if the internet community could see exactly what was going on, it would be much harder for the organization to be swayed or corrupted by money and influence.
But as we have noted repeatedly for years, a failure by the ICANN community to force the organization's staff and directors to act in the broader public interest, even when critical details have been dragged out of the organization, has led to an increasingly unaccountable organization that treats its own members with disdain.
That disdain led ICANN to actively ignore 98 per cent of its own community when it said that lifting price caps on the .org registry was a terrible idea. ICANN decided it knew best and repeated to itself that it didn't want to be a price regulator and shouldn't be in the position of setting market conditions.
But that was a decision reached without broader consultation or deliberation, with zero economic analysis, and by a small subset of people who just so happen to receive double-digit annual pay rises by the organization that profits from this approach.
ICANN was wrong to approve the lifting of price caps; a decision that led directly to the billion-dollar sale of .org to a private equity company set up by a former CEO. But its absolute refusal to admit fault has led the organization in the opposite direction: rather than apologize and learn, it formally decided last month that it was under no obligation to even listen to its community anymore. Incredibly, it stated as much in formal documents: so long as it read its own staff's summary – and in this case the public comment period has been labelled a "sham" – then it has done its job, ICANN's Board of Directors claimed.
Even though there is no doubt that several ICANN board members harbor significant concerns over that approach, the culture of the organization has moved from one that used to embrace open disagreement – in the words of its bylaws "operating to the maximum extent feasible in an open and transparent manner" – to one that punishes and bullies dissent within its ranks.
Money for old rope
Just this week, ICANN extracted $20m out of dot-com operator Verisign for nothing more than signing a presumptive contract renewal. The board did, and has said, nothing and the community has so far failed to even register concern.
This week, ICANN announced that it would now provide grants of up to $750 (on top of the free hotel room, flight, food, entertainment and per diems that dozens of official representatives receive) to attendees of its meetings to cover childcare costs and related expenses. ICANN's next meeting in March will be held in holiday destination Cancun. The next in June will be in Kuala Lumpur. Then Hamburg in October. Last year it was Kobe, Marrakech and Montreal. Before that San Juan, Panama City and Barcelona.
The fact that the Internet Society has fallen under the same spell – convincing itself that it isn't selling its soul but rather diversifying its income stream – is part of the same rot. And, again, the lack of transparency is stark.
ISOC officially had a non-stop 14-day board meeting about the .org sale. Despite the fact that that is a clear impossibility, details of that monster meeting are non-existent, beyond the fact it happened. Likewise .org operator PIR. What about the boards of both organizations? Independently minded individuals whose job is nominally to protect and preserve the public interest? They voted in favor of the sale.
And despite nearly two months of outcry from the community they represent, only one board member has been prepared to stick their head above the parapet and publicly state their view – and even then it was little more than a soft-sell blog post explaining why it was such a great deal. There was no mention of what one would hope were hard questions asked during the two-week board session.
Illusion of openness
Under pressure, representatives from ISOC, PIR and Ethos have given webinars and even given the occasional interview but the answers have been so buttoned up or covered in caveats that they have only increased concern. People know the illusion of openness when they see it.
More words does not equal more transparency, as a response [PDF] to three US senators earlier this week makes plain. Stuffed full of PR speak about "dedication to ensuring" and "commitment to investment", the letter fails to provide any real commitment.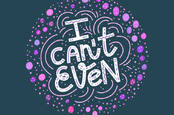 Hey, ICANN, if you need good reasons to halt the .org super-sell-off, here are two: Higher fees, more website downtime
READ MORE
More importantly it refuses outright to acknowledge or engage with the extensive criticism leveled at the deal. There is no surer sign that no attempt at listening is being made.
US Senator Ron Wyden (D-OR) knows as much, telling The Register today that "nothing in this response addresses my concerns that selling .org to a private equity firm would be a real blow to internet users and nonprofits. The assurances Ethos Capital makes about its purchase essentially boil down to 'trust us.' That's not good enough. I will explore every avenue available to Congress to step in and ensure users and nonprofits are protected."
The same pattern can also be found at the UK's internet registry operator Nominet which had abandoned its charitable trust, undermined its own members, removed any vestiges of real transparency by killing off its board minutes and increasingly uses its unique position to raise prices to fund its CEO's misguided business ambitions.
The truth is that whatever all those on the boards of ICANN, ISOC, PIR and Nominet tell themselves about their role and their actions, they know deep down that the compensation and the hotels, flights, five-star meals and status are not tied to being a good internet citizen and preserving its early ideals, but are payment for looking the other way, not asking too many questions, and keeping quiet when things get messy.
As laudable as the effort is to offer a better, non-profit alternative to selling off the .org registry to a private equity company, those efforts would be better spent forcing out those that have allowed the internet's overseeing organizations to sink into corruption without saying a word. ®
Similar topics
Broader topics