The Nokia 3.2 is a phone your nan will love: One camera's more than enough, darling
This 'Droid won't break speed records, but battery lasts ages and you've got 2 years of updates
Review Released halfway through last year, the Nokia 3.2 ain't no spring chicken but you should pay that no mind, because, despite being on the market for a while, this budget blower is not a waste of money.
At the time of writing, you can pick up a handset on Amazon for £95. That places it in the very entry-level sector of the market.
Where the Nokia 3.2 stands out from its bargain-basement competition is its longevity. Like the rest of Nokia's Android stable, it is an Android One device, guaranteeing two years of software updates and upgrades.
Front-and-centre of the phone is a surprisingly vivid 6.25-inch display, with decent colour reproduction, and sufficient brightness to remain legible during a particularly sunny day. At the top, there is a tiny teardrop notch containing a front-facing 5MP camera.
As you would expect from a cheap phone, the Nokia 3.2 isn't exactly a speed demon. Apps and websites load with a perceptible lag, although not enough to be utterly unusable. It runs 2018's quad-core Qualcomm Snapdragon 429 platform, and punters get to choose between 2GB of RAM and 3GB of RAM. I tested a model with the latter configuration.
The phone is housed in a plastic chassis that feels somewhat light and flimsy. Despite that, there are a couple of cool design features that redeem it somewhat. For example, one of the side buttons integrates an LED light, which gently pulses when you have a notification. There is also a dedicated Google Assistant button, as is the case with the rest of Nokia's Android fare.
At the bottom, you'll spot a MicroUSB port. That isn't especially surprising. Not that many cheap phones come with the latest and greatest USB-C. It's also accompanied by a 3.5mm headphone jack, allowing users to listen to music with standard wired headphones.
In terms of storage, users can choose between 16GB and 32GB variants, with the option to expand it with a microSD card. And while that doesn't sound like a lot – and it isn't – it's worth remembering that this phone is targeted at casual users who are unlikely to accumulate mountains of apps.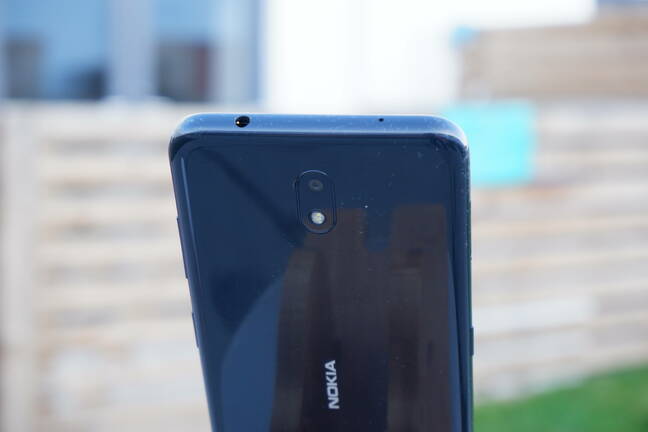 At the rear, there is a solitary 13 megapixel camera, accompanied by a standard LED flash. As you would expect, this isn't the greatest we have ever used. Detail and colour accuracy was poor, with most pictures looking dull and washed out. Below are a few photographs taken on a bright day last Autumn. (Yes, we really procrastinated with this review.)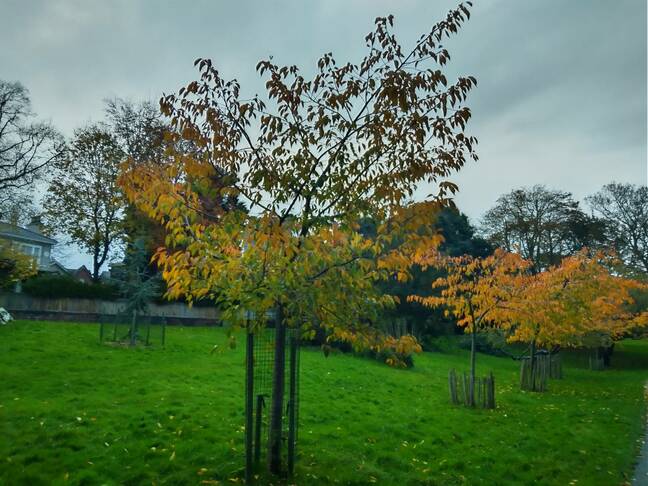 One standout feature is the generous 4,000 mAh battery, which guarantees a couple of days' usage. If you are primarily using this for the occasional spot of texting, and little else, you can reasonably expect it to last longer.
The Nokia 3.2 is an ideal handset for a child or an older relative in need of a reliable smartphone that doesn't break the bank. For the most part, it feels perfectly functional, if not somewhat slow at times. Arguably, the most compelling feature is that it will receive prompt security updates for the next couple of years. As most people familiar with the Android ecosystem will know, that is a rare thing indeed. ®