This article is more than 1 year old
Ding-dong: Cisco delivers your Patch Tuesday warm-up with WebEx, IOS fixes for a few irritating security holes
The main event is next week
Cisco has released a fresh batch of security updates for its networking and comms gear lines.
The high-priority patch this month is the fix for CVE-2019-16009, a cross-site request forgery, in the web UI of Cisco IOS and Cisco IOS XE that can be exploited to steal credentials from users via malicious links.
"A successful exploit could allow the attacker to perform arbitrary actions with the privilege level of the targeted user," Cisco said of the bug. "If the user has administrative privileges, the attacker could alter the configuration, execute commands, or reload an affected device."
Also getting a high-risk designation was CVE-2019-16005, a command injection vulnerability in WebEx Video Mesh. In that case, an attacker would need to already have admin privileges in WebEx, but then would be able to use the app's interface to send commands to the host machine. In other words, you go from being an admin on one app to being an admin on the whole machine, and there are no workarounds, so patch this one fast.
Among the less serious flaws Cisco's UCS platform was the subject of CVE-2019-16003, a bug that lets an unauthenticated user to view log files over the web interface due to an authentication logic error.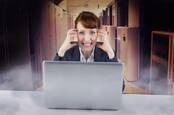 New year, new critical Cisco patches to install – this time for a dirty dozen of bugs that can be exploited to sidestep auth, inject commands, etc
READ MORE
CVE-2019-15255 describes a security bypass flaw in the Cisco Identity Services Engine. The bug can be exploited by way of a specially-crafted URL, provided you have admin access.
Companies using the AnyConnect mobile service will want to pay close attention to CVE-2019-16007, a flaw in the Android mobility client that would allow an attacker to either hijack a user session (and get access to confidential information) or simply cause a denial of service.
CVE-2019-16025 is a vulnerability in the Cisco Emergency Responder suite that potentially allows cross-site scripting. While not a particularly severe flaw in and of itself, this is definitely not something you want occurring within a police, fire, or paramedic service.
Admins would be well-advised to test and install all applicable Cisco patches before next Tuesday, when Microsoft, Adobe, and SAP are all set to drop their scheduled January security updates. ®