CES la vie: Shrunken Ultrabooks, muted mobiles and Segway's adult prams at world's biggest consumer tech show
Thanks Vegas - it's been weird
---
CES The 2020 edition of CES has wrapped up. Friday was the last day of the trade show, which attracts hundreds of thousands of attendees from across the globe to the Marlboro-scented glamour of Las Vegas. At the weekend, vendors began dismantling their booths, ready to head home.
Suffice to say, there's been a lot of news. Here's what you might have missed.
Samsung's Bixby, currently located near Jimmy Hoffa
A few short years ago, Samsung introduced its own voice assistant, the curiously named Bixby. This would serve as the company's rival to Apple Siri and Google Assistant, and would be found across its entire portfolio of products, from phones to kitchen appliances. As we all know, it wasn't exactly a raging success.
Part of the problem was it launched far too late to capture any meaningful market share from Apple and Google, which already had the best part of a decade to capture users and build third-party support from IoT manufacturers.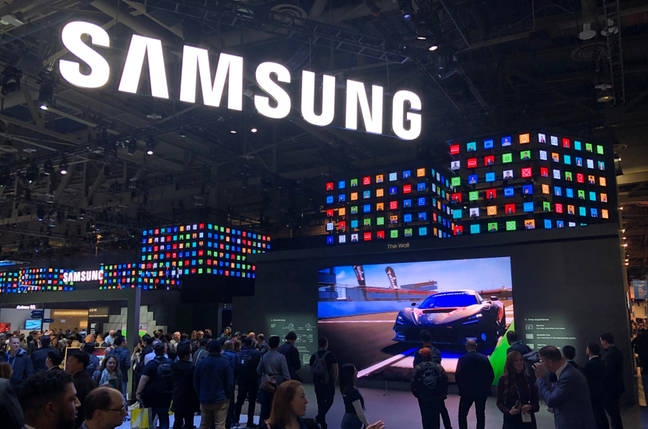 Samsung's booth at CES 2020.
Another Achilles heel was its lack of language and dialect support. It took almost two years for Samsung to introduce support for British English. Meanwhile, as of last summer, Siri supports 21 languages and dialects. It wasn't a fair fight.
It's therefore perhaps not a huge surprise that Bixby received scarcely a mention during Samsung's press conference, where it laid out the company's vision for the next few years, where it waxed lyrically about "the age of experience" and included robotic companions like the tennis ball-esque Ballie.
It's not clear what the future holds for Bixby. Is it doomed? Or does Samsung have an aggressive turnaround plan? Bringing it up to scratch with its rivals will cost a ridiculous amount of money. For context, Amazon has around 10,000 people working on Alexa.
Potential signs of life may be seen next month, with Samsung planning a spectacular mobile launch event in San Francisco. Given Bixby is intertwined with the company's mobile strategy, it seems a logical place to give an update.
AMD had a good show
AMD's silicon efforts hit a nadir in the early 2010s, as its Bulldozer microarchitecture struggled to make gains against Intel. It seemed as though it would be a lost decade until 2017, when the firm unveiled the Ryzen microarchitecture. At that point, the silicon firm began to re-find its customers and its confidence.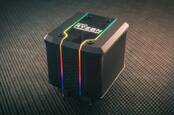 AMD rips covers off 64-core Threadripper desktop monster, plus laptop chips, leaving Intel gesturing vaguely at 2021
READ MORE
CES 2020 was another bright spot in the history of AMD. It unveiled its monstrous third-gen Ryzen Threadripper 3990X desktop CPU, which retails at a hair under $4,000, and boasts 64 ZEN 2 CPU cores. This chip is aimed primarily at a professional audience, with video editing and 3-D rendering tasks in mind.
The show also saw greater enthusiasm towards AMD's chips from device manufacturers, with Lenovo offering the Ryzen 4000 CPU as an option on its ultra-svelte 14-inch Yoga Slim 7 laptop. Even Huawei got in on the action, with the Chinese manufacturer touting Ryzen chips on its Honor MagicBook laptops.
Intel, on the other hand, underwhelmed at CES.
It showed off its new Xe discrete graphics card, and unveiled a new gaming-focused NUC machine, as well as teasing its upcoming Tiger Lake processors, but failed to go into any real detail. It didn't talk about desktop at all.
Some of the Vegas showgoers did get to eyeball its "Horseshoe Bend" 17-inch foldable tablet, but as it's proof of concept kit, you're unlikely to see one in stores any time soon.
Lenovo, for its part, hauled out its ThinkPad X1 Fold for an airing - which is at least shipping later this year, albeit at the sphincter-puckeringly steep price of $2,499.
When it hits shelves, the Lenovo Thinkpad X1 Fold will run Windows 10X - a fork to run on unconventional dual-screen devices. It'll pack a 2K OLED display, and will be powered by a yet-unannounced Intel processor.
Honey, I shrunk the ultrabook
Ever since Steve Jobs fished a MacBook Air out of a manilla envelope in 2011, laptop manufacturers have desperately fought to remove as much girth from their products as possible. For better or worse, the headline-grabbing machines launched CES continued that trend.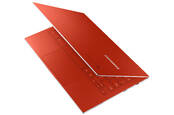 Samsung's aspirational Galaxy Chromebook: Shell out $1k for a fast beaut (and remember to try Linux if you're into that)
READ MORE
First, Dell wheeled out its latest-generation business-focused Latitude and XPS laptops, with a thickness of 14.5mm and 14.8mm respectively. Upping the ante further was Samsung, with its Galaxy Chromebook that measured 9.9mm at its thickest point.
This is all very predictable, but one has to ask — have manufacturers reached the limits of how much they can shrink machines without utterly compromising performance or thermal management?
All quiet on the mobile front
Predictably, there wasn't much news from smartphone manufacturers, save from LG touting its plans to return to profitability in 2021, and a few device launches here and there (the CAT phone we covered last week comes to mind).
The sole real crumb of excitement came from TCL and obscure Chinese mobe maker Coolpad, both of which announced sub-$600 5G phones. Those currently wanting to use the latest-and-greatest connectivity standard inevitably have to pay a premium, with this trend most keenly visible in the US, where firms like Xiaomi have little presence.
It'll be interesting to see how far prices collapse. You'll have to wait though. Most handset news comes thick and fast in February, coinciding with the Mobile World Congress event taking place in Barcelona. Until then, you'll just have to sit patiently.
CES is still weird
CES has a corporate vibe, but it is still somewhat of a testing ground for the weird and wonderful. This year was no exception. From Samsung's keyboard-less keyboard, to Segway's futuristic S-Pod buggy, looking very much like a pram for adults, manufacturers were keen to show they still had an active imagination.
(On the subject of the S-Pod, it had an almost Cybertruck-esque catastrophic demo, which saw the battery-powered vehicle careering dangerously into a wall during a demonstration.)
If you weren't there wading through the human misery and body odour, Ed Zitron's Twitter thread sums up a lot of the purer insanity present, from the e-waste-in-waiting that was the toothbrush-cum-speaker to the body scanner that looked like one of the suicide booths from Futurama. ®