The data is in: Cloudera installs former Hortonworks CEO Rob Bearden as new chief
Docker who? Veteran Hadooper already plugging away after 6-month stint at container biz
Cloudera has turned to the co-founder and one-time CEO at Hortonworks - the business it merged with in 2018 - to run the show.
Rob Bearden was last night named as the CEO and president chosen to take over from Tom O'Reilly, who quit in June and stood down in July as Cloudera worked through digestive pains caused by the merger, including roadmap uncertainty that saw some customers put spending on ice.
"Rob has been a valuable resource for me and the company as we refined out post-merger strategy and positioned the company for the hybrid and multi-cloud opportunity," said Martin Cole, chairman of the board of directors and interim chief exec at Cloudera.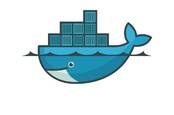 Just Docker room talk: Container upstart's enterprise wing sold to Mirantis, CEO out, Swarm support faces ax
READ MORE
He talked up Bearden's industry nous - he co-founded Hadoop distie Hortonworks and was chief operating officer at both SpringSource and JBoss - and familiarity with its customers that made him a "natural choice." It's small wonder then that it took the business so long to hit upon the next person to lead the company.
In May last year Bearden took the helm of Docker Inc. He took off just six months later after the firm handed the enterprise part of its container business to Kubernetes cloud outfit Mirantis in a sell-off that surprised many.
It is obviously job done for Cole, who is now retiring. Fellow board member Nicholas Graziano will shift sideways into the chairman's seat. Graziano has been portfolio manager of Icahn Capital since February 2018 and is also a board member at Xerox, which is itself itching to push through a merger with HP Inc.
As is customary in such proceedings, Bearden said he is "excited" to "help lead" Cloudera in its "next phase of growth" and buys into its corporate strategy, particularly around the Cloudera Data Platform (CDP).
"There is a huge market for enterprise solutions that manage the complete data lifecycle across any cloud or data centre."
The merger didn't go as planned during Cloudera's first quarter of fiscal '20, with "headwinds in booking" from existing customers that typically account for 90 per cent of its growth. This was due to questions about the roadmap and competition from cloud goliaths and the launch of CDP gave some clients pause for thought to wait until its release.
The top line has chugged along at a slightly better pace since, with revenue of $198.29m in Q3 ended 31 October, compared to the $182.3m in Q1. The cost of running the combined business erased any profit Cloudera made in those nine months, however, leaving it nursing a loss before tax of $265.8m, versus a loss of $103.5m.
These costs included a jump in R&D spending, a doubling of sales and marketing expenses and more than doubling of general and administrative costs. Perhaps Bearden will look to address this. ®