Tabletop battle-toys purveyor Games Workshop again warns of risks in Microsoft Dynamics 365 ERP project
Project holding steady for resident techies but white knuckle ride continues
Fantasy model manufacturer and tabletop wargames flinger Games Workshop has dispatched a warning note about the continued danger inherent to an ongoing project to replace its core ERP systems with Microsoft Dynamics 365.
In the Nottingham-HQ'd fiscal '20 half-year report released today for the period ended 1 December, Games Workshop lists significant dangers and uncertainties, including the three-letter acronym that has the potential to strike fear into the hearts of techies across the kingdom.
"We are changing our core ERP system in the UK, which is a complicated project with the risk of widespread business disruption if it is not implemented well. It is being implemented and managed by a strong internal project team and specialist ERP software consultants," the report explained.
Several LinkedIn profiles and job advertisements suggest the Games Workshop is moving to Microsoft Dynamics 365. Games Workshop has so far not responded to requests for comment. Microsoft refused to comment.
Thankfully for Games Workshop, implementation of the ERP and warehousing systems are currently "broadly on track and in line with spending limits".
Fingers crossed the techies involved can keep it that way because ERP deployments are notoriously complex, and have a nasty habit of taking longer than expected and, in some cases, costing an arm and a leg.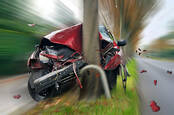 ERP disaster zone: The mostly costly failures of the past decade
READ MORE
Games Workshop's annual report for fiscal '19 ended 31 July shows spending on computer equipment and software went up to £3.7m versus £2.6m in the previous financial year.
The investment surge relates mainly to the work on the new ERP system for the UK and European businesses, the company said at the time.
"Following our move to a more agile methodology some phases of this complex project are now live with the remaining phases planned to go live in 2020," it added.
Back then, the company also warned of a significant interruption in the supply chain which could disrupt manufacturing if there was "a failure in the existing ERP system before the new ERP system goes live."
Certain stages of the project are live, Games Workshop said, and it has a "robust plan for the implementation of the remaining phases." As such, it downgraded the project's risk as "no longer severe", though admitted that things could go awry was "plausible." It also revealed a "complete overhaul of our IT systems and operations running alongside the ERP upgrade.
Games Workshop's latest financial results show pre-tax profit rose to £58.6m for the six months, a 43 per cent gain versus the same period in 2018. Revenue grew 18 per cent to £148.4m. A business that is crossing the ERP chasm and not going into meltdown - now we really are in the realms of fantasy. ®