Amazon to ask court to block DoD's $10bn early Valentine's date with a Microsoft JEDI
Not keen to let them Hang Solo. (We're here all week.) Next Friday's filing aims to stop work before it begins on 11 Feb
Amazon Web Services is expecting a decision next month from a US court about whether the brakes will be slammed on the Pentagon's lucrative Joint Enterprise Defense Infrastructure (JEDI) contract awarded to Microsoft.
The filing (PDF), on 13 January, sets up the lawyer paydays schedule for key dates including 11 February, when AWS and Microsoft's lawyers have agreed to expect a court to decide on AWS's motion for a temporary restraining order. A preliminary injunction is also possibly on the cards.
The significance of February – and the reason for the sped-up negotiated schedule – is that three days before Valentine's, the $10bn mega-contract is supposed to begin, and, as the filing notes, "the United States has previously advised AWS and the Court [it] will begin on February 11, 2020," reiterating that "the United States' consistent position that the services to be procured under the Contract are urgently needed in support of national security."
Interestingly, the US – via the Department of Defense – said in the document that in this specific "bid protest case, it does not intend to file an answer" to AWS's complaint.
Microsoft and the US government have agreed to file their motions to dismiss on 24 January - the same date AWS is flinging out its "temporary restraining order and/or preliminary injunction" to pull the JEDI light saber away from Microsoft.
Microsoft's win of the Joint Enterprise Defense Initiative (JEDI) contract, potentially worth up to $10bn over 10 years came as a bit of surprise when it was finally awarded back in October. AWS had seemed the front runner throughout most of the tortuous process, which saw the likes of Oracle fall by the wayside (replete with an Ellisonesque tantrum protest.)
However, it was Nadella's team that snatched the prize.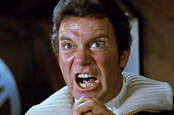 Amazon: Trump photon-torpedoed our $10bn JEDI dream because he hates CEO Jeff Bezos
READ MORE
AWS is understandably unhappy about the situation and, as is so often the case, rolled out the lawyers. Its initial formal appeal of the decision, filed on 9 December last year, memorably pointed at least one finger of blame for the loss at tweeter-in-chief, US President Donald Trump who, it is fair to say, is no fan of Amazon (and Washington Post) boss, Jeff Bezos.
Should it get the nod, AWS's injunction will "prevent the issuance of substantive task orders under the contract" despite the US's position that the services "are urgently needed in support of national security."
On the plus side, the parties (the US, Microsoft and Amazon) have agreed to expedite things and have asked the Court to similarly "expedite consideration of the issue."
We've contacted Microsoft to see what it makes of the affair, which told us: "Microsoft do not have anything to share on this." ®