There's just a few short weeks until the Samsung Unpacked launch event, where the South Korean giant will unveil this year's ultra-pricey flagships. Predictably, most of the pertinent details have already dripped out. The latest pertains to the potent Samsung Galaxy S20 Ultra*, which packs some unbelievably meaty specs.
The latest bucket of yet-unsubstantiated news in the rumour-mill comes from coder blog XDA Developers. It claims the S20 Ultra will ship with a 108MP main camera, accompanied with a 48MP 10x optical zoom sensor, and a 12MP ultra-wide lens.
It is believed Samsung will use a custom sensor designed for its own uses, rather than the 108MP ISOCELL Plus sensor it introduced earlier this year, which is available to phone manufacturers "off the shelf."
Users will also apparently get a decent bevy of storage and RAM configurations to choose from. On the internal storage front, the Samsung Galaxy S20 Ultra is expected to come with 128GB, 256GB, and 512GB options — plus the ability to add a 1TB MicroSD card.
Things take a turn for the weird when you start talking about RAM. XDA scribe Max Weinbach has claimed there will be 12GB and 16GB options, both of which feel slightly excessive.
The said, Samsung may not be the first to hit this impressive – but also somewhat pointless – milestone, with the gaming-oriented Xiaomi Black Shark 3 5G expected to hit shelves in India imminently.
Make no mistake, 16GB of RAM is a gimmick. It's excessive. It'll add nothing to the standard user experience, and even the most demanding of punters will struggle to make the most of it. But that's not the point.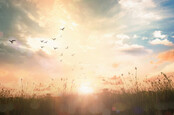 Samsung leads 5G early birds after shipping 6.7m phones to snatch over half of the market
READ MORE
It'll allow Samsung to offer a point of differentiation between rival Android phones, however, which would make it successful as a marketing gimmick.
While we're on the subject, the standard Samsung Galaxy S20 is expected to offer 12GB as the basic memory configuration. It's interesting to see the company establish that as the "floor," rather than 10GB or 8GB, both of which are reasonable amounts.
And then there's the battery. Samsung is expected to shove a 5,000 mAh cell in the Galaxy S20 Ultra, which will come with 45W fast-charge. This should fully replenish the phone in just 74 minutes.
Obviously, you should take this with a grain of salt. Phone rumours are occasionally wrong — although, thanks to notoriously leaky supply chains and regulatory filings, the leaks are increasingly accurate.
To know the intimate details of the Samsung Galaxy S20 Ultra with any degree of certainty, you'll have to wait until 11 February, when Samsung hosts its highly anticipated Unpacked event. And obviously, we'll be covering the news. ®
* Oh, did we forget to mention? Samsung is believed to be skipping straight from the S10 to the S20, ditching all the intermediate numbers.