This article is more than 1 year old
APEX predator? Chinese phone-flinger Vivo teases upcoming concept phone
Oppo and OnePlus stablemate plans shock for 2020
Chinese phone maker Vivo has wowed attendees of the past two Mobile World Congress megafests with intriguing — and hugely divisive — APEX concept phones it hoped would set the industry tempo for years to come.
To set the scene, in 2018, it wheeled out a handset with an almost bezel-less screen, and a selfie camera hidden under a pop-up mechanism. At the time, that was undeniably weird. But now? It's commonplace, with top-tier firms like BBK stablemate OPPO and Huawei adopting the design.
For what it's worth, Vivo used this approach in its popular Nex phone, managing to flog two million units in six months.
The following year, 2019, it touted its second APEX concept phone, which lacked any ports or holes whatsoever — not even a USB-C slot. Instead, charging and data transfer worked via a proprietary magnetic connector.
To add a cherry to this bizarre sundae, Vivo bundled an under-screen fingerprint reader that occupied the entire display, rather than a single location towards the bottom.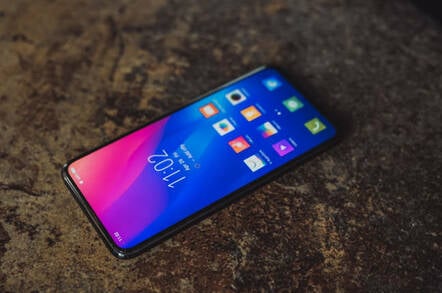 The Vivo Apex 2019 concept phone had a 6.39-inch AMOLED display
Vivo even eschewed a front camera for selfies to keep that smooth, unblemished pane. Predictably, the handset didn't make it to market, but it was certainly an interesting experiment in smartphone minimalism.
Later this year, at MWC 2020 in Barcelona, Spain, it plans a repeat appearance of the APEX line. Vivo blasted a flyer to journalists which subtly pointed towards the camera — which is obviously an important feature on any modern smartphone, as Huawei and Apple have both so deftly proven.
Of course, that probably won't be the end of it. We wouldn't be surprised to see a genre-bending — and potentially impractical — form factor design, as well as some ludicrous specs. The 2019 APEX concept phone, for example, packed 12GB of RAM, which most regarded as excessive.
Vivo is also expected to launch an updated version of the Vivo NEX 3 5G around MWC, which, according to a leaked TENAA listing, will pack the latest Snapdragon 865 platform.
Unless the handset gets leaked in the coming weeks (which, let's face it, isn't out of the question, given mobile firms are leakier than an IKEA colander), we'll have to wait until February 23 to find out exactly what Vivo has in store, when it holds its MWC launch event. We'll be on the ground, sweating and dodging pickpockets, to bring you the news. ®