This article is more than 1 year old
Squirrel away a little IT budget for likely Brexit uncertainty, CIOs warned
Plus: 'Member when we modelled sales for Remain? Good times – analyst
IT departments should stash away some of their budgets to cope with the likely disruption caused by Brexit - the UK is scheduled to shift to a new trading agreement with the EU and further afield by the end of 2020.
With MPs giving their final backing to the Withdrawal Agreement Bill last week, Britain's formal departure from the EU is due on 31 January 2020, after which the country will enter a transition period that closes on 31 December, during which nothing will change.
What happens after that period is anyone's guess, but IT departments' budgeting practices may not help in planning for contingency, says Gartner research vice president Stewart Buchanan.
"The problem for most IT organisations is they still do waterfall budgeting, and by next December most of their IT budget will have been spent, and not on the changes that need to occur in order to support market changes [due to Brexit]. There will be impacts, for some companies more than others. There are lots of unknowns still and we may not get any clarity until quite late in the process," he said.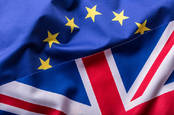 'BMW, Airbus and Siemens' get the Brexit spending shakes
READ MORE
Buchanan recommends CIOs hold back spending on fixed long-term IT projects to allow for more flexibility, either in response to Brexit or other business demands.
"It is going to be very difficult. We've seen clients be far too reactive. They haven't really put together good contingency plans to plan, often wasting a lot of money on holding large amounts of stock unnecessarily. You need to have multiple contingency plans. You need to [have] flexibility. You need enterprise agility: the ability to change your organisation['s] target market very rapidly. It is very difficult thing to do, but it is possible."
Buchanan said organisations need to prepare for the opportunities presented by Brexit, both in terms of their IT strategy and overall business plans. Those which focus only on risks will fail to gain any upside from the UK's departure from the UK, he said.
IT departments have already seen the impact of Brexit as vendors increased prices in response to sterling falling against other currencies following the referendum vote. Suppliers including Microsoft, Lenovo and Dell increased prices, some of them more than once, as The Register reported.
Phil Allega, research vice president at Gartner, said IT organisations need to be prepared to take both an offensive and defensive stance regarding what may come out after the withdrawal agreement.
"Whether it is a no trade agreement, a goods-only trade agreement or World Trade Organisation rules, which are currently unenforceable, uncertainty continues to abound," he said. "Our advice to CIOs is to be in a position to continuously assess their fitness relative to uncertainty, taking into account immediate certainty (as the Withdrawal Agreement Bill is poised to be approved); a possible extension transition in early June; or a situation of continued negotiations with the EU (beyond December 2020)."
Forrester said back in October that CIOs generally have two main tasks during challenging times: to cut IT costs and help push efficiency across their employer's business.
"However, in 2020, with ongoing trade wars, the aftermath of Brexit, US elections and tightening regulations, things will be even more complex", the report, Predictions for 2020, claimed.
Most CIOs, it added, recognise that "retrenching and technology cost-cutting in the face of uncertainty can be poison for slow, traditional businesses".
As such, Forrester said CIOs tried to make "transformation" - a term so broad and vague it could mean anything - their top priority last year. This strategy will continue in 2020 with CIOs looking to automate one in ten IT tasks, and push for bigger budgets for corporate data planning and tech. ®