Behold the Internet of Turf: IoT sucks waste energy from living plants to speak to satellites
Surely only a matter of time before the Matrix has you?
Scientists say they have used electricity generated by plant life to power an IoT sensor and send a signal to an overhead satellite.
Power-sipping IoT specialists, Harwell, Oxford based Lacuna Space and Dutch grass-botherers Plant-e announced the pilot yesterday, which saw a plant-powered sensor transmit data to a satellite in space.
It's a neat bit of technology. So long as the plant has water and is alive and growing, electricity will be generated using Plant-e's smarts, day and night. Neither battery nor solar power is needed to keep things ticking over.
The sensor itself can pick up all manner of metrics from its environment – soil condition, moisture and so on – and send the data to orbit from where it can be transmitted back to a ground station for distribution to a customer's analytics system.
Those hoping for a quick phone charge should look elsewhere. The system produces just enough juice for a flashing LED, or about "0.5 to 1mW of power"* according to Lacuna CEO Rob Spurrett in an interview with The Register. Sufficient to send a message to Lacuna's satellite.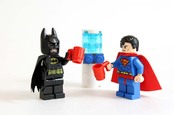 Meet the LPWAN clan: The Internet of Things' low power contenders
READ MORE
Launched aboard an Indian Polar Satellite Launch Vehicle (PSLV) on 1 April 2019, Lacuna's LoRa payload is integrated into the NanoAvionics M6P 6U nanosatellite. The satellite was one of 29 carried by the launcher.
LoRa itself is a low power, wide area networking technology designed to connect low power IoT devices together. It runs in sub-gigahertz radio frequency bands and while streaming the latest bingeworthy fare is less than an ideal application, the fifty-byte messages the sensors can transmit over long distances are more than sufficient to contain key information.
"We kind of describe it as sort of like tweeting for things," Spurrett told us. "So you can send a short message that says, hey, I need watering or I'm ready for harvesting, or I need maintenance."
Or, it stops sending messages completely: "We forgot to water it for a little while," admitted Spurrett, "and got told off by the people that owned the plant..."
We'd contend that's a great demonstration of the usefulness of the technology – if the messages have dried up, then perhaps the plant has too.
As for the plants themselves, Plant-e has used grasses, but reckons anything that can withstand "wet feet" should work. The sensor in question was powered by a 100mm x 300mm pot of vegetation.
Lacuna is keen to see the device more widespread and expects to launch more LoRa satellites in the coming months (each with a lifespan of five years before de-orbiting.)
As for the sensor itself, while plans are afoot to open-source the hardware design and software, the cost, estimated Spurrett, would be "tens of dollars for a device and its connectivity for a year" before cautioning that things would depend somewhat on how elaborate the sensor ended up needing to be.
One fly in the ointment is that the devices are not fully biodegradable at present. "We're kind of struggling a bit," Spurrett told us. "The boxes are biodegradable," he said, but "it's fundamentally a PCB." ®
Updated at 1300 on 15 January 2020 to add
Plant-e has been in touch to clarify: "In this specific mobile setup (that contained a small plant-microbial fuel cell of about 5x50cm) the plant-cell produced over 0,2 mW continuously, which was more than enough to send a TTN message every three hours (which 'costs' only 75 microWatt per message) and satellite messages every day (which costs about 140 microWatt per message). From these figures you can see that sensor data could be sent (much) more frequently if we want[ed] to."
It added: "In this demonstration for remote sensing/IoT applications it is not about the electricity yield of our plant-cells (which is very small), but what cool things you can actually do with it: now in wet nature anywhere around the world you could do measurements of which you receive data via a web interface for example, without ever having to visit the remote location to change batteries.
"Of course, in a dry desert with a lot of sunshine, a small solar panel would be the right choice to power the IoT sensor (even though you have to store energy for use during the night)."