This article is more than 1 year old
Totally Subcontracted Business: TSB to outsource entire IT estate to IBM for a cool $1bn after 2019 meltdown
Big Blue to build and run private cloud
TSB parent, Spain's Banco Sabadell, has signed a €1bn group deal with IBM to build and run its entire banking infrastructure via a private cloud among a raft of other services – the outage-hit UK arm has told The Register.
The decade-long agreement will provide a much needed shot in the arm for Big Blue's hard pressed Global Technology Services (GST), and is designed to shore up TSB online banking services.
A senior TSB spokesperson told us the contract means "IBM will be the main provider around technology services and our cloud strategy", and confirmed the nine-figure valuation penned by Sabadell.
She was unable to confirm the cost element for TSB, but estimated it at millions of pounds.
Under the tie-up, IBM will create and host a private cloud that runs TSB's core banking platforms with all of the infrastructure operated and managed by IBM "under supervision by TSB," the bank said.
"All core banking channels and applications, including ATMs, internet banking, mobile banking and high street branches will now run on a unified platform," TSB added. The idea is to bolster the "resilience" of service provision for customers and bring "cloud native services" to market.
Red Hat OpenShift tech will be used to deploy on-container architecture, and new cloud native apps will be deployed, TSB added.
In a statement sent to us, IBM UK and Ireland GST general manager Tosca Colangeli, said: "As the financial services industry continues its rapid digital transformation, banks need a reliable, resilient and secure technology environment to meet the needs of customers and address complex security and regulatory environments."
The same work will be done by IBM across the Banco Sabadell group.
TSB suffered the mother of all IT meltdowns in April 2018 when it was upgrading systems and switching customers' data from former owner Lloyds Banking Group's data centre to Sabadell.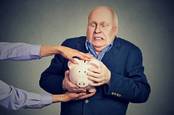 UK banking was struck by one IT fail every day for most of 2018
READ MORE
The project was famously botched leaving 1.9 million customers locked out of their accounts. TSB turned to IBM for help. Subsequent compensation to customers that fell victim to fraud was then paid by TSB - and the whole debacle cost CEO Paul Pester his job – and the bank £200m.
A 262-page incident report was published in November, following an independent investigation by law firm Slaughter and May, which concluded stronger oversight of suppliers was needed, and found 2,000 defects related to testing when the system went live all those months earlier.
Today's investment is part of the improvement plan to consolidate IT ops and suppliers. We understand TSB will have other suppliers with BT still providing telephony and terminals for small businesses coming from Jack Dorsey's fin-tech firm, Square.
The spokesperson confirmed TSB will open a Technology Centre in Edinburgh in April and is hiring now. The 100 roles will include technical specialists, data engineers and analysts and IT run specialists.
Banks came under fire last year from both the Bank of England and the Treasury Committee over crap banking IT. The FCA said the number of IT incidents was up by 187 per cent in 2018 on the prior year and 65 per ent of them occurred in retail banking.
If IBM can sustainably improve TSB's services, customers will cheer, and IBM shareholders will also be pleased to see a chunky deal signed by Big Blue, which has seen its revenues collapse by tens of billions of dollars since 2011 – when CEO, president and chairman Ginni Rometty took over. ®