Google is hoping to improve the appeal of its mid-tier Cloud platform to enterprises with a new set of support and response options.
The Silicon Valley ad-slinger said its Premium Support service will bring dedicated customer-hand-holding staff and technical experts to its cloud customers, as well as an Service Level Objective (SLO) agreement for 15-minute response times.
Ideally, Google says, this will result in large customers having a team of contacts on the notoriously fickle web goliath's end who are familiar with their specific setup and architecture, as well as who provide regular reviews of how the cloud setup is performing.
The hope is that, by adding these additional options and agreements, the Chocolate Factory's cloud arm will be better-equipped to compete with the likes of top-dogs Amazon Web Services and Microsoft Azure for deals with large enterprise customers, which typically require little things like formal guarantees for dedicated support, availability, and so on.
"As a Premium Support customer, you'll have your cases handled directly by context-aware experts who understand your unique application stack, architecture, and implementation details," said cloud support VP Atul Nanda on Thursday.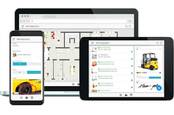 AppSheet. Gesundheit! Oh, we see – it's Google pulling no-code development into a cloudy embrace
READ MORE
"This team will work hand-in-hand with your Technical Account Manager to deliver a customer-centric support experience with faster case resolution, more personalized service, and higher customer satisfaction."
An additional option with the Premium Support service will be mission critical support features. This will see the customer meet with Google to design what it calls a "wrapper of supportability" that will help to keep specific, critical apps and services online. That option will be available later this year.
The entire Premium Support rollout comes as Google is looking to make over its Cloud platform into a serious competitor with Azure and AWS in the enterprise cloud market, where the two incumbents enjoy an advantage when pitching the largest customers.
That effort is being headed up by recently appointed Cloud head Thomas Kurian. A former Oracle exec well-versed in making massive enterprise service and support deals, Kurian has sought to overhaul the Cloud operation with a greater emphasis on sales and improving support for legacy tech that customers might not be ready to ditch outright, as well as making changes to contracts and licensing. It didn't work that well at Oracle, but might with Google.
While Google does not specifically give numbers for Cloud, the "Other" unit it operates under logged a 25 per cent jump in revenues last quarter. ®
Speaking of enterprises... AMD announced it has hired Intel executive Daniel McNamara as senior vice president and general manager of its server business unit. He oversaw processors, FPGAs, and ASICs used by communications and cloud providers at Chipzilla among other roles.
Similar topics