Just because you want something badly doesn't mean you can will it to happen. This is what Dixons found out today when it was forced to re-issue a trading statement, with the first one saying sales had grown. (Spoiler: they hadn't.)
The floundering retailer initially said in its first trading update for the 10 weeks to 4 January, that revenue grew 2 per cent. Hours later it was forced to tell the London Stock Exchange they had actually fallen 2 per cent. Whoops.
This, said the business, was "due to a clerical error". All other details remain the same, it added. The same in that the familiar issues continue to dog Dixons Carphone: its mobile business remains stuck in the metaphorical u-bend and won't be budged any time soon.
The brights spots included a bounce in Dixons' Greek operations and sales of electrical goods in Britain: TVs, gaming stuff, creepy smart tech and small domestic appliances.
It could have all been so much better, though, had the UK and Ireland mobile subsidiary not declined by 11 per cent, continuing a theme that showed up in 2018 financial results: people are making do with their existing phones for longer as there is no compelling reason to upgrade.
The only reference DixCar made to phone sales was to say the "performance was in line with expectations" – in other words, they were expected to be crap and they didn't disappoint.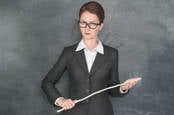 Carphone Warehouse thwacked by UK Advertising watchdog for a Cyber Monday wobble
READ MORE
Actions taken to improve its fortunes have included shuttering 92 Carphone stores, in addition to the 134 that were closed in 2016; revamping legacy network contracts; speeding up the integration of Dixons and Carphone; and consolidating the group on an ERP platform (summed up here).
Dixons has also tried to get more buy-in from staff to improve customer service by handing 30,000 of them £1,000 worth of shares; it is trying to improve its online shopping experience to take on Amazon and other web-based retailers; and is overhauling credit services.
Struggling to sell more phones isn't specific to Dixons Carphone – it is an industry-wide problem that, for example, reduced Apple iPhone sales by $22bn in its fiscal '19.
Dixons bought Carphone Warehouse for £3.7bn in 2014.
"We've had a good peak in a weak UK market," said group CEO Alex Baldock. He said Dixons sold 75 per cent more 65" TVs, Dyson Health and Beauty sales leaped more than 20 per cent and it found a home for around 8,000 creepy smart home devices.
"None of this would be possible without our thousands of capable and committed colleagues who work hard to deliver a great customer experience every day. I cannot thank them enough as together we continue to unleash Dixons Carphone's potential."
Perhaps that employee buy-in initiative was taken a little too literally by one committed staffer, who, er accidentally hit the plus sign instead of a minus this morning when sending the numbers to the LSE. Of course, we jest. ®