Looks like the party's over, folks: Global PC sales set to shrink as Windows 10 upgrade cycle tails off, says Gartner
Smartphone shipments slightly up, personal computers to resume historical trends
---
What goes up must come down, or so it seems for the PC market.
The mini recovery in global shipments we have seen over the last year is forecast to be short-lived by analyst shop Gartner, and it's mostly because many businesses have done the heavy upgrade work to Windows 10 by now.
Roughly 261 million computers were sold into channels globally last year, according to Gartner and this was up 0.6 per on 2018. It was the first time in eight years that the analyst has recorded an annual increase.
Those cheers of joy – at least from Lenovo, HP Inc and Dell, for it was only those three that grew – may now turns to anguish, that is if they give any credibility to Gartner forecast for devices sales in the coming year.
Traditional computers are reckoned to notch up 178.27 million sales this year, and premium ultra-mobiles by some 72.52 million. The numbers indicate the classic PC space will shrink by four per cent globally year-on-year. As is always the case with analyst forecasts, the stats are subject to quarterly changes.
The driving force behind last year's shipment was business machines: after three years of growth on the back of a Windows 10 refresh cycle, activity will be muted over the course on this calendar year.
Gartner said that replacement levels will decrease, though reckons pockets of growth will exist, namely in China, and the "long tail" of upgrades in the small and medium-seized business communities that are reacting retrospectively to Microsoft ending support for Windows 7.
Looking farther ahead, the research house said the total PC market will drop to 246.68 million units in 2021 and fall to 241.7 million the following year. "The PC market's future is unpredictable because there will not be a Windows 11," said Ranjit Atwal, senior research director at Gartner.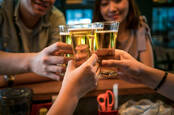 Globo PC sales up for first time in 7 straight years – but market still 25% down on 2011
READ MORE
He said Windows 10 will instead be upgraded systematically via regular updates. "As a result, peaks in PC hardware upgrade cycles driven by an entire Windows OS upgrade will end".
Feeding into the overall electronic device shipping forecast for 2020 of 2.16 billion units, compared to 2.15 billion last year, is a return to growth for smartphones. Handset sales are said to expand 1.7 per cent to 1.776 billion in the coming year. Asia Pacific and 5G are said to be the reasons for this growth, though that doesn't seem certain.
China's economy is softer than in recent years and not everyone, including the GSMA, thinks the fifth generation mobile network will spur purchases. Atwal said 5G models will make up 12 per cent of total shipments in 2020 and reach 44 per cent by 2021 as prices fall and carrier coverage rises.
2019 was a bad year for phone sales, particularly for Apple, as a lack of compelling upgrade reasons saw customers extend the life of their gadgets and keep their money in their pocket. ®