This article is more than 1 year old
From WordPad to WordAds: Microsoft caught sneaking nagging Office promos into venerable text editor beta
Hidden for now, probably coming to a desktop near you, soon, ish
Microsoft is secretly testing in-house ads in WordPad, the basic text editing app bundled into its desktop operating system since Windows 95.
On Monday, software developer Raphael Rivera spotted Microsoft toying with the idea of promoting its own Office web apps in Windows 10 using a series of pale yellow banner ads between the WordPad toolbar and the writing area.
The text ads say things like "Try Word, Excel, and PowerPoint for free online," and invite users to click an Open Office button. They include an "x" icon to close the promos. To see them, you'll need to grab Windows 10 Insider build 19546, and enable hidden feature 23834136 as described here.
Microsoft did not immediately respond to a request for comment.
BREAKSCLUSIVE: Microsoft WordPad is getting a new feature! An ad for Office web apps!

Screenshot shows 6 experimental variants.

vso/tfs id 23834136
variants 1-6 pic.twitter.com/TdYOuKkLZc

— Rafael Rivera (@WithinRafael) January 20, 2020
Digital ads, beloved by Facebook and Google and sometimes loathed by internet users, have been creeping into Windows for years. Bing Weather in Windows 8 showed ads. Back in 2012, Microsoft touted various Windows 8 Ads in Apps concepts to "showcase how digital advertising can be more interactive and revolve around customer-initiated experiences that can be beautiful, relevant and useful."
But Redmond didn't get serious about data gathering and ads until Windows 10, offered as a free update for Home and Pro users with the understanding, or perhaps just the assumption, that users would willingly pay with their time and attention.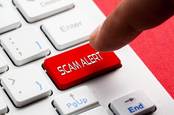 Devs slam Microsoft for injecting tech-support scam ads into their Windows Store apps
READ MORE
Ads for OneDrive showed up in Windows File Explorer and they appeared in the operating system's Mail client.
Now there are Spotlight ads and Suggested Apps that install automatically. There are Windows Store apps with ads and Suggested Apps ads in the Start Menu and the Share interface. There are ads that arrive in the form of Action Center notifications.
There are ads in the Cortana search box and the Windows Welcome Experience. There are ads in the Windows Ink Workspace and in the Live Tiles for apps. And there are ads in the Calendar app.
Many of these ads can be disabled. But the fact remains that Windows for consumers has been designed for data collection and telemetry. Ad-averse, privacy-focused Windows fans may be inspired to try Windows 10 Enterprise LTSC, but that costs about $300 for a single-user license. ®