This article is more than 1 year old
Xerox to nominate up to 11 directors to HP's board in hostile takeover push – report
If yours won't support a merger, we'll install some who will
Xerox is preparing to nominate up to 11 directors to HP's board to push through a $33.5bn takeover bid, according to the Wall Street Journal.
The company grabbed a small stake in HP in recent weeks, which allows Xerox to nominate directors at HP's annual shareholder meeting this summer. The deadline for nominations is Friday.
The talks became public two months ago, when Xerox offered to buy its much larger rival with a cash offer of $17bn and 0.136 Xerox share for each piece of HP's stock, equating to a $33bn offer. HP spurned the advances, saying the bid was too low and questioned Xerox's financing.
Xerox responded by announcing it had secured $24bn in debt financing earlier this month. But HP again rejected the bid, reiterating that it "significantly undervalues" the business.
The marriage of unequals has been backed by corporate raider Carl Ichan, who owns a stake in both companies: 10.85 per cent in Xerox and 4.24 per cent in HP.
The move puts pressure on HP to negotiate a deal and enables Xerox to take its bid directly to HP shareholders in a tender offer. A vote on the nominees could also act as a proxy referendum on the proposed merger, installing several directors more favourable to a takeover.
Xerox has argued that a deal would be good for both parties, creating $2bn worth of synergy savings from a leveraged buyout, $1bn to $1.5bn of "potential growth opportunities", cash returns to HP shareholders and a "significant equity upside".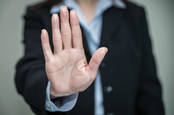 HP to Xerox: Nope, your $33.5bn bid falls short of our valuation
READ MORE
In response, HP has cited concerns over Xerox's future prospects, given its revenue decline from $10.2bn to $9.2bn (on a trailing 12-month basis since June 2018). It also said the deal would load the merged company with too much debt.
HP has remained adamant that it doesn't need Xerox, despite lacklustre results for 2018 caused by uncertainty in its print supplies business. New chief exec Enrique Lores, who started his tenure in November, has set out a restructure that includes making 9,000 employees redundant, revamping their print strategy and $5bn in share buybacks.
Xerox and HP did not respond to The Register's requests for comment. ®