This article is more than 1 year old
Apple: EU can't make us use your stinking common charging standard
From Screw you, Brits... to Up yours, Delors...
Perhaps predictably, Apple has hit out against the European Parliament's renewed calls for a common charging standard. Its battle call? "It'll stifle our profits innovation."
In a statement on the subject of mobile devices having to use a standard plug for power and data transfer, Apple argued any move compelling it to ditch the Lightning port, which has been a staple of the iPhone for almost a decade, would inconvenience its customers, simultaneously creating an "unprecedented volume" of electronic waste.
"We believe regulation that forces conformity across the type of connector built into all smartphones stifles innovation rather than encouraging it, and would harm consumers in Europe and the economy as a whole," an Apple spokesperson said.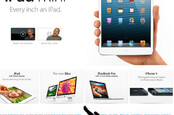 APPLE: SCREW YOU, BRITS, everyone else says Samsung copied us
READ MORE
"We hope the Commission will continue to seek a solution that does not restrict the industry's ability to innovate and bring exciting new technology to customers," Apple added.
In a speech made earlier this month, Maroš Šefčovič, EC Vice-President for Inter-institutional Relations and Foresight, set out the aims of a universal charging standard, which would focus on convenience, safety, interoperability, and the reduction of e-waste.
"The Commission has been strongly supporting the harmonisation of chargers for mobile phones and similar devices. The Common Charger campaign was an initiative by the Commission already in 2009 and I have to underline the fact that thanks for the Commission's efforts, the industry implemented a voluntary approach," said Šefčovič, who was also a candidate in the 2019 Slovak presidential election, and previously served as the EC's Energy Union veep.
"The work has only gained in importance since that moment and in the light of the urgent transition to the circle economy, sustainable product policy is a priority initiative in the European green deal, which was just adopted by this Commission."
One option highlighted — but ultimately dismissed — by Šefčovič would see the regulation of the interface, with manufacturers pushed towards a specific standard. Although this would eliminate the presence of proprietary chargers, it wouldn't necessarily result in an environmental benefit.
"For this option to achieve significant reduction in material use, e-waste and green house gas emissions, it would have to be complemented by additional measures for instance to mandate and or incentivise the sale of mobile phones without the charger," he said.
Therefore, the EC is exploring other avenues, which will encompass regulatory and non-regulatory measures, the latter including a, er, consumer awareness campaign.
Another option highlighted by Šefčovič could see any charging standard extended to non-smartphone devices — potentially including things like watches, headphones, and other assorted peripherals.
He also avoided mentioning any existing solution as a potential answer, and said that new charging tech would be considered, so long as it met the standards of interoperability and environmental care.
The long tail of Lightning
Apple's continued adoption of the Lightning standard makes it somewhat of an aberration in the consumer tech space, which has largely ditched proprietary charging standard in favour of USB, which is by its very nature universal.
It's not hard to see why Apple is so reluctant to jump on the USB-C train – at least as far as its mobiles go. It made $24.5bn from accessories in the last financial year (PDF). And although that figure includes big-ticket items like headphones and smartwatches, it's not unreasonable to assume a decent chunk comes from selling its Lightning cables, which cost £19 apiece, as well as 3.5mm jack adapters, which retail at £9.
If Apple were forced to switch to a universal standard, it would rapidly see this aspect of its business undermined as customers would be able to reuse cables from older devices.
And that's before we begin talking about the design considerations. With USB-C connectors 20 per cent larger than Apple's Lightning plugs, Cupertino would have to make some modest changes to the internals of its upcoming devices, potentially making them girthier.
This likely isn't as big of a deal as it sounds. As far as its smartphones go, Apple is less concerned with thinness than it used to be, with the iPhone 11 a full 1.4mm thicker than the iPhone 6. This girth has allowed Apple to increase the amount of tech it packs into its phones — like additional cameras and larger batteries.
That notwithstanding, Apple is unhappy about the prospect of being forced to march to the beat of the EU's drum. Perhaps in anticipation of these calls, last month Cupertino commissioned Scandinavian think tank Copenhagen Economics to write a report about the consequences of creating a universal charging standard.
The report argues that competition in the charging connector space has created €14bn of estimated consumer value between 2012 and 2018. Any top-down attempt to enforce a standard, it reckons, would create €1.5bn in estimated consumer harm.
It also argues that cable chaos isn't a major headache for EU consumers, with 51 per cent of European households using a single connector type across all mobile devices.
Of course, you've got to take this report with a pinch of salt. Apple paid for it – and it shows, with the firm's marketing materials, particularly those with an environmental focus, making an appearance within the piece. If we gave someone a tenner and then asked what they thought of us, they'd presumably pay testament to our generosity and good nature.
The report is also curiously quiet about its methodology. It's not clear how Copenhagen Economics asked the questions in its survey, or indeed how many people were surveyed.
Did it make an attempt to reach a representative number of people across the 28 EU member states, which differ starkly in terms of wealth and smartphone penetration. It's not clear.
Regardless, Apple is serious about fighting the EU on this issue. It'll have a stiff fight on its hands, with the member states having lobbied for a common charging standard as early as 2011. It doesn't help that Apple hasn't exactly ingratiated itself towards Brussels in the past few years, with the pair having squabbled over taxation law, as well as the vaunted "right to repair". ®