This article is more than 1 year old
Protestors in Los Angeles force ICANN board out of hiding over .org sale – for a brief moment, at least
DNS overseer accepts 35,000-signature petition... and then runs away
It was only going to be one rogue member, then it wasn't happening at all, and then the entire board of DNS overseer ICANN emerged from the organization's headquarters into Los Angeles, blinking in the bright sun, to accept a 35,000-signature petition from those opposed the sale of the .org registry.
"We take this very seriously," chairman of the board Maarten Botterman told those assembled, who numbered just over 20. "We are in discovery phase so we are not going to speculate on where it will go. We have asked for more information."
All morning the protesters had been standing outside the nondescript building in Playa del Vista, a neighborhood on the west side of the US city, chatting with one another and listening to intermittent speeches from representatives of the Electronic Frontier Foundation (EFF), non-profit org NTEN, and internet activist Cory Doctorow.
The speakers outlined why they felt that the Internet Society (ISOC) had thrown millions of non-profits organizations under the bus by unexpectedly announcing it would sell the entire .org registry to a private equity firm in a deal brokered by ex-ICANN executives shortly after abandoning domain price controls.
ICANN is the last backstop to that deal and the protesters want the organization to "do its job and step in." They chant: "ICANN – you can – stop the sale."
As an obscure policy body, ICANN is not used to this kind of attention – and it showed. We spent the morning with the protesters, lead by NTEN CEO Amy Sample Ward, as she arranged press calls from the Associated Press and NPR, and juggled with conflicting messages from ICANN.
At the same time that a board member was offering to come outside and accept the petition, senior executives were trying to shut it down, insisting that the protesters needed a permit (they didn't), or that they could meet with "ICANN leaders" if they came inside instead of protesting outside – an offer that was rescinded after Sample Ward insisted that the press be present.
"This may be their first rodeo, but it isn't mine," Sample Ward told us. All the same she was surprised that an organization as large as ICANN was unable to come up with a coherent response to a protest that had been flagged more than a week in advance.
Concerns
The protesters have good reason to be concerned. The .org sale shocked everyone in the internet world: despite its flaws, ISOC has always been seen as a stalwart of the original engineer ethos of the internet.
Money from .org domains has provided the organization with 90 per cent of its budget for over a decade and for many non-profits – from household names like the Girls Scouts to tens of thousands of small organizations working in the public interest – felt that it was a symbiotic relationship.
And then ISOC voted to sell .org to Ethos Capital, a completely unknown entity with only two staff members, for $1.13bn. As more details emerged, concern grew: the deal was set up in secret by a former CEO of ICANN. The company that runs the registry will itself be turned from a non-profit to a for-profit. The deal is a third funded by debt. The money has come from billionaire Republican investment vehicles.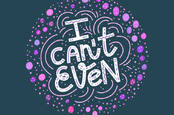 Hey, ICANN, if you need good reasons to halt the .org super-sell-off, here are two: Higher fees, more website downtime
READ MORE
Prodded by a concerned internet community, ICANN asked for more details. And then published the limited responses which redacted the names of the people who will actually control the registry. It's not clear if ICANN knows the names and agreed to redact them or it doesn't know them either; it won't say.
Either way, the new details have only heightened concerns that the new owners will hike up prices, sell valuable data and end up censoring .org domains in response to pressure from big corporations who don't like the kind of exposure and criticism that many non-profits deal in.
Back at the protest, the EFF's "activism director" Elliot Harmon is talking. "We had been working on a response to ICANN arguing why it shouldn't be standardizing contracts across all top-level domains, and then we find out that the registry has been sold. At the time, a lot of people were saying: 'What's the worst that can happen?' Well, it's this – this is the worst that can happen." Non-profits organizations are not huge fans of aggressive capitalism.
Bad decisions
There is a deeper level to ICANN's involvement in the .org sale beyond being the only organization that can prevent it from happening: it approved a controversial lifting of price caps on the registry's domains as part of a new ten-year contract that had been fiercely opposed by the internet community. Tens of thousands of people wrote to ICANN asking it not to remove the price caps and it simply ignored them, not even providing a rationale for its decision.
The day after it became clear ICANN was going to approve lifting price caps, former ICANN CEO Fadi Chehade registered EthosCapital.com – yes, .com, not .org – and within months Ethos had persuaded ISOC to sell its main asset for a lump sum.
Since then, ICANN has dug itself into a deeper and deeper hole, formally announcing in response to an appeal that it doesn't have to listen to the internet community when it makes a decision – it only has to read its staff's summary of what was said.
Its decision to lift price caps – which presaged the sale – was made by ICANN's staff, not its board – as would normally be the case - for the simple reason that a board decision would have required a whole range of other factors to have been formally considered and an in-depth rationale provided. So ICANN decided to simplify things and not go through its own processes in order to push the contract through.
That approach annoyed – but didn't surprise - those who closely follow the organization. But it came back to bite the organization when ISOC announced it was going to sell up.
Now, with national newspapers and high-profile senators condemning the decision, ICANN is in the spotlight and desperate to avoid the kind of scrutiny that could expose a whole range of other bad decisions and put its stewardship of the domain name system at risk.
Can't hear you... la la la la la
And so it has responded by… not responding.
The Reg came down to Los Angeles because ICANN has simply refused to answer our questions. Apart from behind-the-scenes briefings with some mainstream press, the DNS overlord refuses to talk to its own community, .org domain holders, and anyone who understands the somewhat arcane world of internet policy. Our request for an interview was repeatedly rebuffed by ICANN's chairman, as we walked with him back into ICANN's offices. ICANN staff has still yet to respond to repeat requests for information.
Internally, ICANN is struggling with three issues: whether the .org sale is a staff or board issue; whether it should invoke its public service remit to block the sale (and so invite a lawsuit); and what realistically it can do to resolve the dispute.
The first issue played out this morning in Playa del Rey. One of ICANN's board members – Ihan Osman – had agreed to come outside and accept the petition, in large part because he felt that the organization he represents must be seen to be listening to people.
Outside, NTEN's Amy Sample Ward was waiting – as were the other protesters and a smattering of journalists. Then the news came that Osman wouldn't be coming down after all, and Sample Ward let the protesters know, provoking a mix of disappointment and determination.
The good news, she explained, was that the ICANN board had agreed to at least discuss whether the .org issue was of such significance that it should be considered and decided by the board, not just staff.
And then, just as everyone was packing up to leave after two hours of protesting that – finally – the entire ICANN board appeared, albeit briefly and without taking any questions. And it worked. The protesters were genuinely appreciative of the gesture.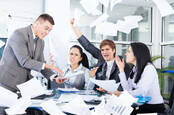 Let's check in on the .org sale fiasco: Senators say No, internet grandees say Yes – and ICANN pretends there's absolutely nothing to see here
READ MORE
After ICANN's Botterman spoke, Sample Ward had an opportunity to speak on behalf of the 35,000 signatories: "Where we understand the issue to be is that it is ICANN's responsibility to ensure that there is a multi-stakeholder process if there is going to be a change in ownership of .org."
"The Internet Society didn't purchase .org so it isn't its to sell and profit from. We are here to compel the board to step in and take responsibility. If there is going to be a change, it needs to be done in the right way, with non-profits centered in the decision-making process."
Afterwards, she told us that she felt the protest had produced a good result. "If the entire board came down, it cannot say any longer that they don't know where we stand. I feel confident that they know it is in their hands and if they choose to do something other than step in, then they chose that knowingly – they are shirking their responsibility at that point."
The delay in coming down, it turns out, was due to a debate over whether the entire board or just Osman should come down to meet the protesters. In the end, ICANN made the right decision and they all came, followed by a very unhappy looking senior staff.
Now the non-profit organizations that came to Los Angeles to press their point hope that ICANN will make a second right decision and put a stop to the .org sale as it currently stands. ®