Because Monday mornings just aren't annoying enough: Google Drive takes a dive and knocks out G Suite
It's not you, it's G
An issue with Google's online storage system, Google Drive, booted users out of the web giant's online word processing and spreadsheets services on Monday morning, US west coast time.
"Our systems have detected unusual traffic from your computer network. Please try your request again later," was the message that met hundreds of thousands of users as they tried to access the services.
At 1030 GST (Google Standard Time - aka Pacific Time), the company recognized the issue on its status page: "We're investigating reports of an issue with Google Drive. We will provide more information shortly. The affected users are unable to access Google Drive."
Google Drive is the web titan's cloud storage service and a whole host of other services rely on it to properly function. Its impact is similar to Facebook or Twitter falling over, except people use Googles G-Suite to do actual work rather than emit brainfarts to the world.
Fifteen minutes after recognizing the issue, Google claimed to have identified and fixed the problem. A second update at 1043 GST read: "Google Drive service has already been restored for some users, and we expect a resolution for all users within the next 1 hours. Please note this time frame is an estimate and may change."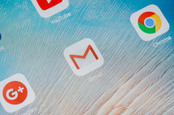 Generous Google gives Chrome users Inbox Zero: Sign-in outage boots own browser out of webmail, services
READ MORE
And then shortly after that: "The problem with Google Drive should be resolved. We apologize for the inconvenience and thank you for your patience and continued support. Please rest assured that system reliability is a top priority at Google, and we are making continuous improvements to make our systems better."
Even though the downtime is likely to end being less than an hour, it is still a highly unusual failing of Google's core systems for a service that it frequently boasts is extremely reliable. Confidence in using its online services is almost entirely dependent on the sense that it will not go down or fail.
Adding to Google's woes, it emerged this morning that the US Justice Department is actively working with State Attorneys General from across the country to investigate the company on antitrust issues.
A meeting between all the parties is happening this week according to several press reports. And for once it's not a partisan issue: there are 48 State AGs working together and the tie in with Justice Department points to a broad effort across state and federal government to dig into Google's activities. That takes away one of the most effective lobbying techniques that American corporate giants use these days: driving a partisan wedge into matters. ®